Ron Howard regisseerde een nieuwe documentaire over de toerjaren van The Beatles.
Er is weinig wat we niet al over The Beatles weten. Er zijn denk ik meer boeken over de band verschenen dat over Hitler en Jezus, al kun je met al deze drie onderwerpen een flinke boekenkast vullen. De documentaire The Beatles: Eight Days a Week – The Touring Years heeft dan ook weinig nieuws te vertellen voor verstokte fans, toch is het een mooi document van de toerjaren van The Beatles geworden. Dit komt met name door de opgepoetste beelden en de vele amateuropnames die in de film zijn opgenomen.
Al sinds mijn twaalfde ben ik Beatles-fan. Hun muziek spreekt nog steeds tot mijn verbeelding en ik vond het daarom een groot plezier om dit interessante tijdsdocument te zien. De film wekt een warm nostalgisch gevoel op naar een tijd die lang achter ons ligt. Een tijd ver voor mijn tijd, maar waarvan de muziek al bijna mijn hele leven de soundtrack is. De film biedt een goede introductie op wie de Beatles waren en op wat voor gekte ze toentertijd losmaakten. Behalve mensen die daar bij waren, is de documentaire dus ook geschikt voor bijvoorbeeld de millennials – mensen die zijn opgegroeid met ipods en gestreamde muziek. Niet alleen mensen dus die geboren zijn lang nadat the Beatles in 1970 uit elkaar gingen, ook nog eens luisteraars die wellicht niet bekend zijn met albums.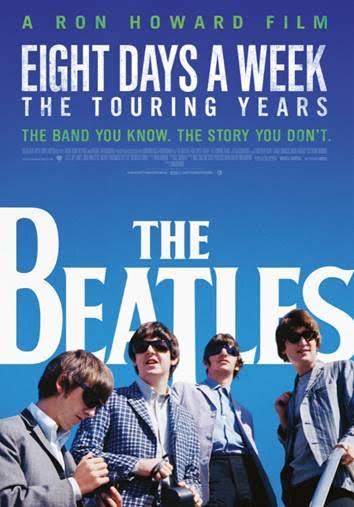 Muzikale helden
The Beatles waren pioniers op verschillende vlakken. Begonnen als podiumband die urenlang muziek speelde, werden ze een enorme sensatie over de hele wereld. Paul McCartney, John Lennon, George Harrison en Ringo Starr de eerste boyband noemen is accuraat, maar doet hun muzikale erfenis erg te kort. Niet alleen schreven ze hun eigen materiaal, veel van hun nummers zijn klassiekers geworden en behoren tot de beste popmuziek ooit gemaakt. Ze waren ook de eerste band die in stadions optraden, omdat er teveel mensen een kaartje wilden hebben.
Nadat ze jaren getoerd hadden, gaven ze daar in 1966 de brui aan. Niet zonder reden, want ze konden zichzelf niet horen spelen: daarvoor gilde het publiek veel te hard. Dit wordt mooi geïllustreerd door de film heen maar vooral in het 30-minuten durende segment na de aftiteling waarin we The Beatles tijdens hun optreden in Shea Stadium zien.
Minder gegil
De geluid – en beeldrestoratie is goed gelukt en eigenlijk voor het eerst kunnen we in die live-opnames de band goed horen. Ze slagen er wonderwel in goede muziek te maken zonder dat ze monitors hadden en het eigenlijk de vraag was of het publiek überhaupt wel kon horen wat ze zeiden en zongen. Tegelijkertijd maken de Fab Four tijdens het optreden in Shea Stadium ook een enigszins knullige indruk op dat podium. Zeker als je hun show vergelijkt met de gelikte optredens van grote popsterren nu. Niet alleen lijkt het alsof ze ter plekke bedenken wat ze zullen gaan spelen, de tussentekstjes zijn bijna knullig en vooral George staat er wat verloren bij. Let wel: dit is misschien wel de belangrijkste band uit de geschiedenis van de popmuziek.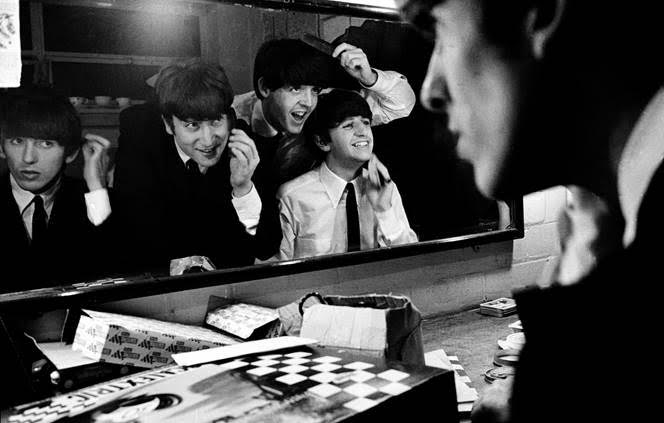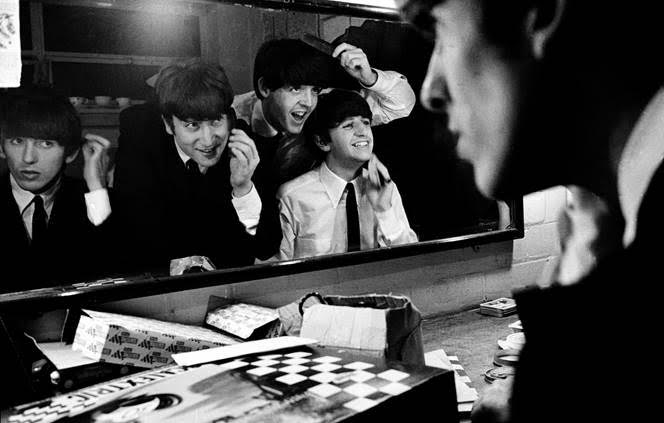 Na hun podiumperiode pionierden The Beatles door in de studio, waarin ze experimenteerden met muziek en prachtige albums maakten. Dit is de periode van The Beatles die ik muzikaal het interessantst vind en de albums die ik het vaakst luister. Neemt niet weg dat zelfs in de periode dat ze hap-snap albums opnamen tussen de optredens door, ook prachtige nummers zitten.
Behalve Paul en Ringo komen George en John aan het woord via archiefbeelden. Ook worden er enkele bekende Britten en Amerikanen aan het woord gelaten. Sigourney Weaver was aanwezig bij een van de concerten. Ze had zich extra netjes aangekleed omdat ze hoopte dat de bandleden haar zouden opmerken. Net als alle andere bakvissen in het publiek natuurlijk.
Zwart-wit
Wat de film mijns inziens typisch Amerikaans maakt is de opmerking van Woopi Goldberg die iets zegt in de trant van dat ze zich door The Beatles geaccepteerd voelde als zwarte vrouw. 'Ik zag The Beatles nooit als vier witte mannen, maar gewoon als mannen'. Interessanter is het concert in Jacksonville waar de vier Beatles weigerden op te treden als blank en zwart inderdaad gesegregeerd in de zaal zou zitten. Toen maakten ze dus al politieke statements. Ze kregen hun zin en traden op voor een gemengde zaal. Een vrouw die aanwezig was bij het concert vertelt hoe bijzonder het voor haar was om zo tussen blanke mensen te kunnen zitten bij een concert. We zijn vijftig jaar later inmiddels, maar dit soort politieke issues zijn nog steeds zeer actueel in de Verenigde Staten.
The Beatles: Eight Days A Week – The Touring Years is vanaf 20 oktober te zien in de bioscoop en wordt uitgebracht door September Film.