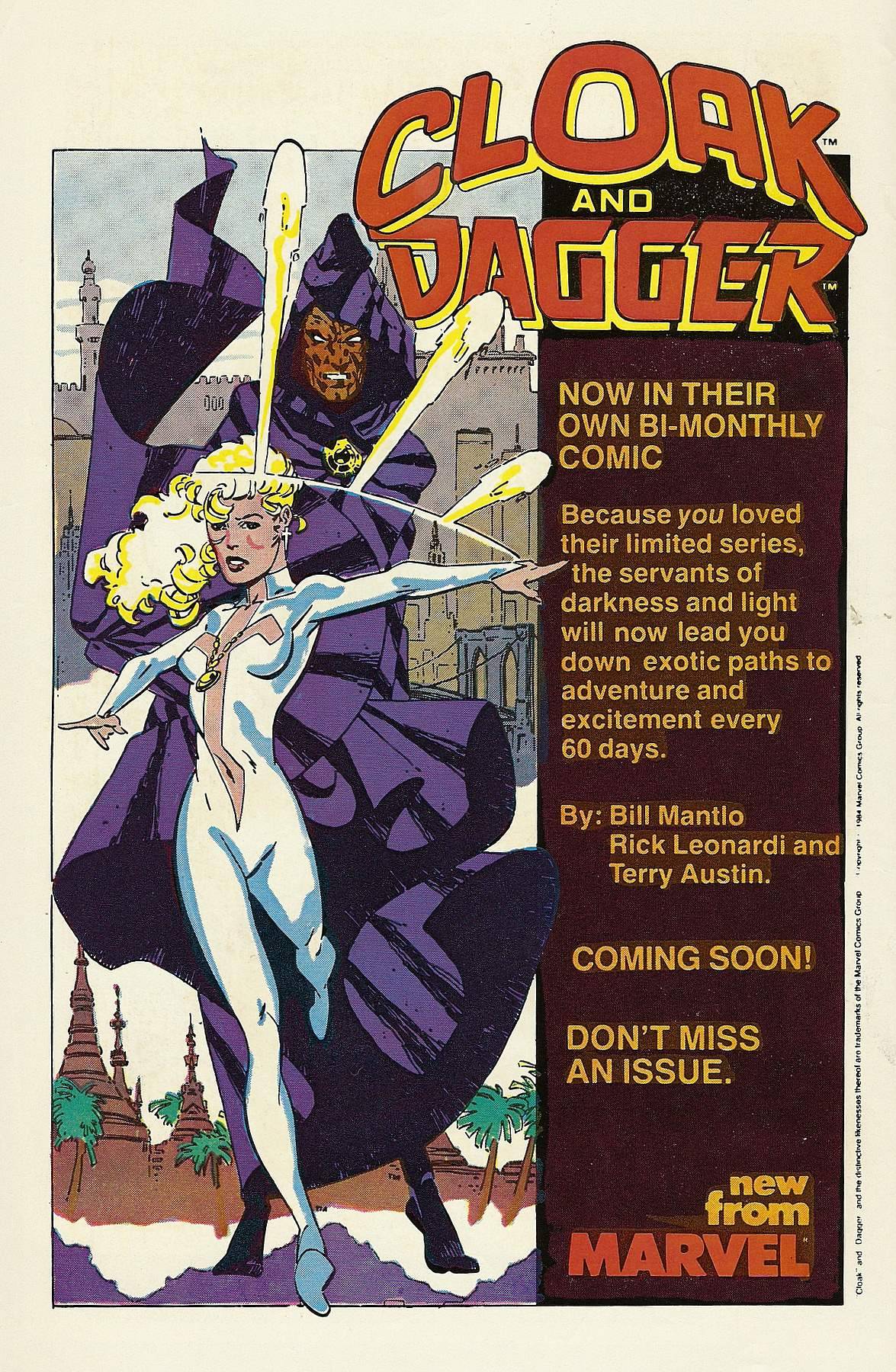 Een aankondiging van de soloserie van Cloak & Dagger uit 1984. Cloak and Dagger doken voor het eerst op in de pagina's van Spectacular Spider-Man en zijn een creatie van Bill Mantlo en Ed Hannigan. Tyrone en Tandy waren zwerfkinderen op wie de maffia experimentele drugs uitprobeerden. Zij waren de enigen die de proeven overleefden. De drugs gaven ze speciale krachten. Cloak kan mensen in een duistere dimensie opslokken en hun levensenergie afnemen. Ook kan hij teleporteren. Dagger schiet lichtdolken af die vol levensenergie zitten. Ze kunnen iemand verwonden, doden of juist zuiveren van het gif in hun lichaam.
Volgend jaar komt er een tiendelige serie over hen op de buis. Ben benieuwd hoe de seriemakers het verhaal hebben aangepast om het tv-publiek dit concept te verkopen. Ondertussen heb ik zin om die oude comics eens te gaan lezen.
Bron afbeelding: Sean Howe's Tumblr.