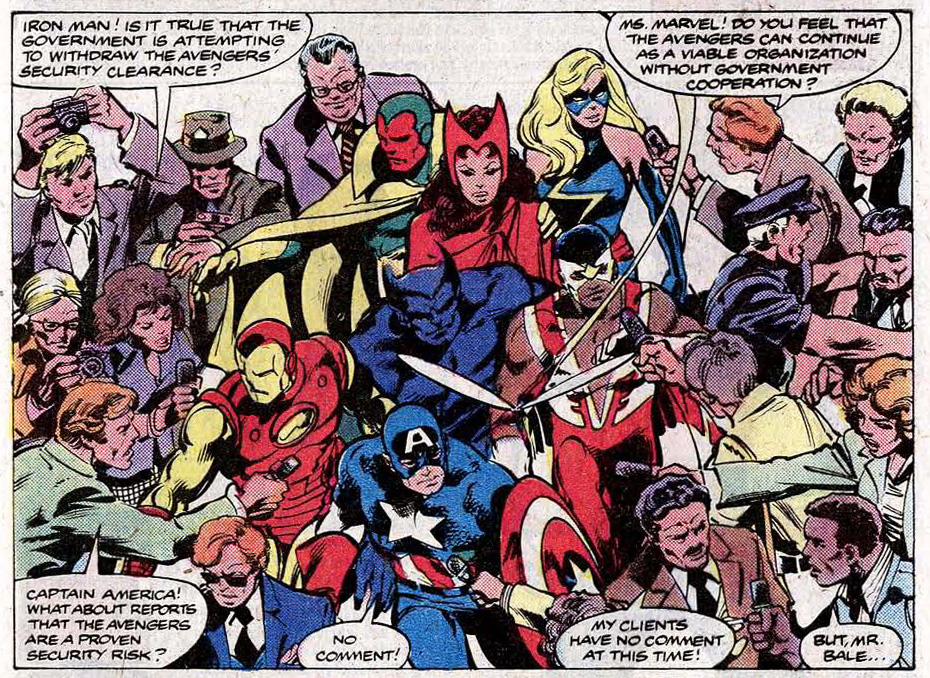 Mijn eerste echte kennismaking met the Avengers was de Nederlandse uitgave De Vergelders Special #1 uit 1983. Van Juniorpress natuurlijk. In dit eerste deel wil de Amerikaanse overheid dit superheldenteam het liefste opdoeken omdat ze een gevaar zouden zijn voor de nationale veiligheid. In bovenstaand plaatje lopen de superhelden het gerechtsgebouw van New York binnen om een hoorzitting van de senaat bij te wonen. Uiteraard wordt er uiteindelijk in het voordeel van the Avengers beslist als ze wederom de Amerikanen hebben beschermd tegen een groot gevaar.
Ik vind zo'n hoorzitting typisch iets voor the Avengers. Net zoals het terugkerende gebakkelei over wie de leider van het team moet worden. En niet te vergeten: dat de samenstelling van het team nog wel eens veranderde. Smullen vond ik dat soort dingen altijd.
Script: Steven Grant
Tekeningen: John Byrne en Dan Green.
Avengers #190 (December 1970).