Er komen vier nieuwe series die zich in het Sandman Universum van Neil Gaiman gaan afspelen. En iedere reeks krijgt zijn eigen creatieve team.
Gaiman schrijft de introductie comic die dit allemaal lanceert: The Sandman Universe. Deze wordt getekend door Bilquis Evely. Het wordt een soort nieuwe imprint van DC Comics.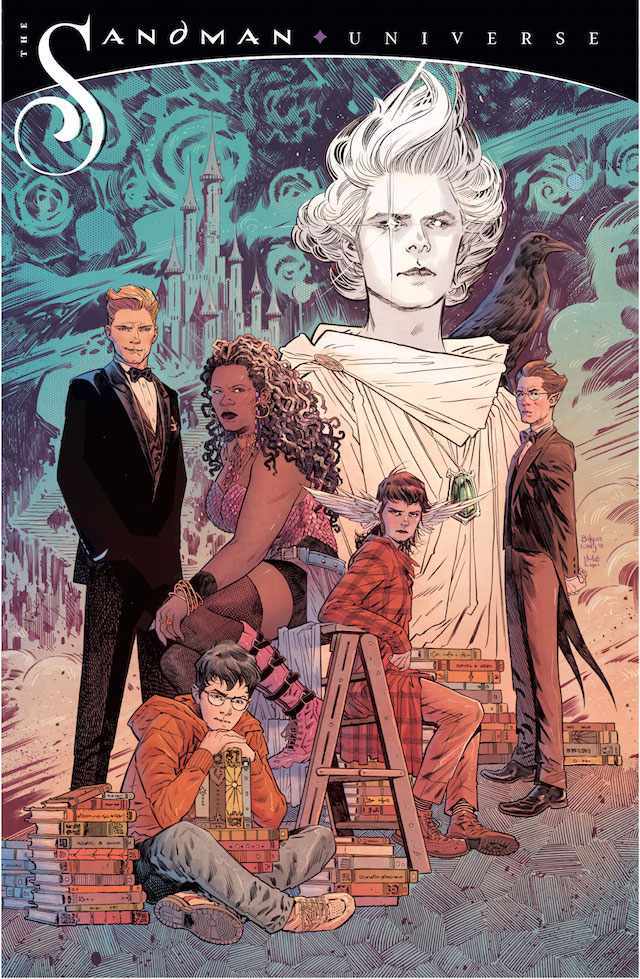 Schijnbaar laat Gaiman de rest dus over aan anderen. Dan Watters gaat met Lucifer aan de slag. Kat Howard met Book of Magic, een reeks over de jonge tovenaar Tim Hunter. The Dreaming wordt geschreven door Si Spurrier. En Nalo Hopkinson gaat aan de slag met House of Whispers, het nieuwe huis dat aan het universum wordt toegevoegd. Vanaf augustus dit jaar liggen deze comics in de wereld.
Ach weet je, ik laat het Gaiman zelf even vertellen:
Nerdwriter maakte ooit een boeiende video over the Sandman: