Het is weer tijd voor KLIK! Amsterdam Animation Festival. Enkele hoogtepunten uit het programma op een rij.
In de cultfilm Donnie Darko bespreken Donnie (Jake Gyllenhaal) en zijn vrienden de geslachtsorganen van de Smurfen, of eigenlijk het gebrek daaraan, want volgens tienerfilosoof Darko zijn de kleine blauwe wezentjes geslachtsloos: 'Dat heb ik altijd zo onlogisch aan de Smurfen gevonden, want wat heeft het leven voor zin als je geen pik hebt?'
De Smurfendiscussie zou ook zomaar gevoerd kunnen worden op het KLIK! Amsterdam Animation Festival, dat sinds 2007 in een speelse, enigszins anarchistische sfeer de beste internationale animatiefilms van dit moment toont.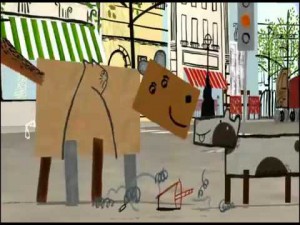 Deze zevende editie is het hoofdthema gender en seksualiteit. Met animatie is het onvoorstelbare toonbaar en dus bij uitstek geschikt om grenzen te verkennen en te overschrijden. In het rijke themaprogramma Boys, Girls & Beyond, dat voorstellingen, debatten en lezingen bevat, is er aandacht voor overdreven stereotypen én voor illustere personages als Queer Duck en zijn maatje Bi-Polar Bear, een hond die zich eigenlijk een kat voelt en een homoseksuele voetbalhooligan.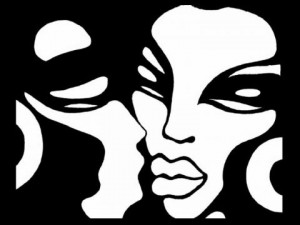 In het Ladies Night filmprogramma exploreren animaties vrouwenseksualiteit, gevolgd door een Q&A met de makers. Marije Janssen, programmamaker op het gebied van gender en seksualiteit, stelt de vragen. Waarom in televisieanimatie de grenzen tussen de seksen steeds meer vervagen, legt sociaal wetenschapper Linda Duits uit in haar lezing 'Boy Princesses & Girl Warriors'.
Verder is er een retrospectief van de Tsjechische filmmaker Michaela Pavlatova die controversiële onderwerpen en relaties behandelt met een flinke dosis zwarte humor en ironie. Pavlatova is te gast op KLIK!.
In de documentaire I Know That Voice (Lawrence Shapiro, 2013) zien we eindelijk welke gezichten er schuilgaan achter stemmen van tekenfilmfiguren als Futurama's Bender, Bubbles van de Powerpuff Girls en Batman. Disney's nieuwe korte animatie Feast beleeft haar Nederlandse première op het festival.
Kortom, 4 t/m 9 november is er KLIK!: een orgie van animatie in EYE. www.klikamsterdam.nl

KLIK! 2014 LEADER from klikamsterdam on Vimeo.
Dit artikel is gepubliceerd in VPRO Gids #44 (2014).