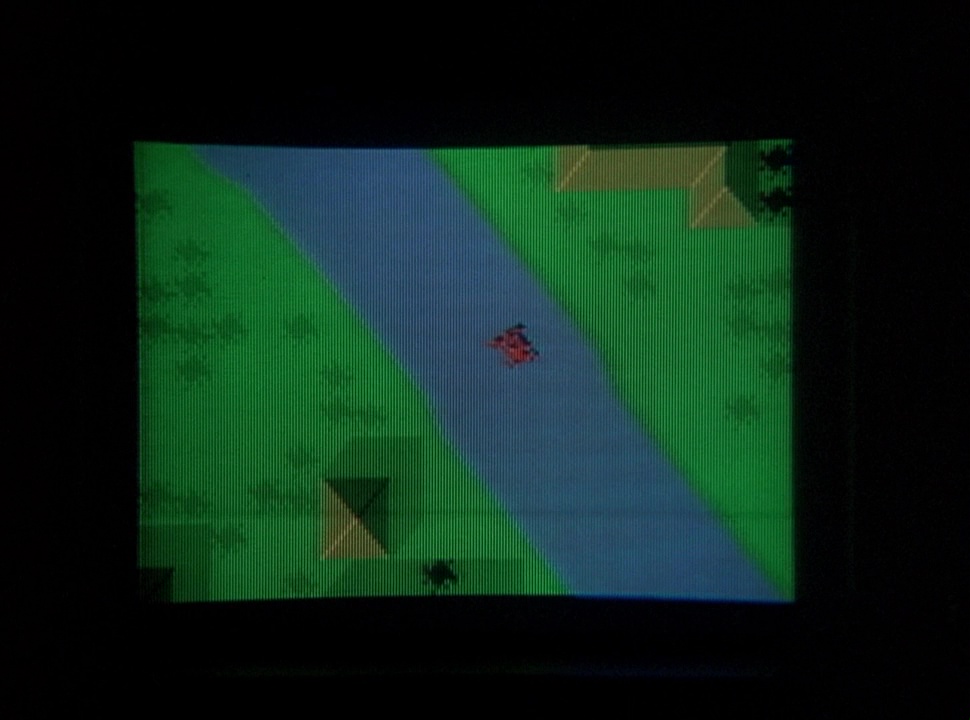 Zo speelt Michael aan het begin van de aflevering deze game. Als ik me niet vergis had ik deze vroeger ook op de Commodore-64. Weet niet of ik er erg goed in was, maar ik bracht het er in ieder geval beter van af dan Knight. Een voordeel van een auto die zelf rijdt, is dat de bestuurder dus tussendoor andere dingen kan doen. Games spelen, appen of z'n tandenpoetsen.
Het leuke aan Knight Rider is dat ze zo nu en dan beelden uit games gebruiken in scènes. Bijvoorbeeld om de route aan te geven van iemand die ze volgen. Dat bespaarde de specialeffect-makers natuurlijk een hoop tijd. Al zal dat nu niet zo snel meer voorkomen. Stel je voor dat je Star Trek kijkt en op het scherm op de bridge is beeld uit een Atari-game te zien wat dan een ruimteschip moet voorstellen.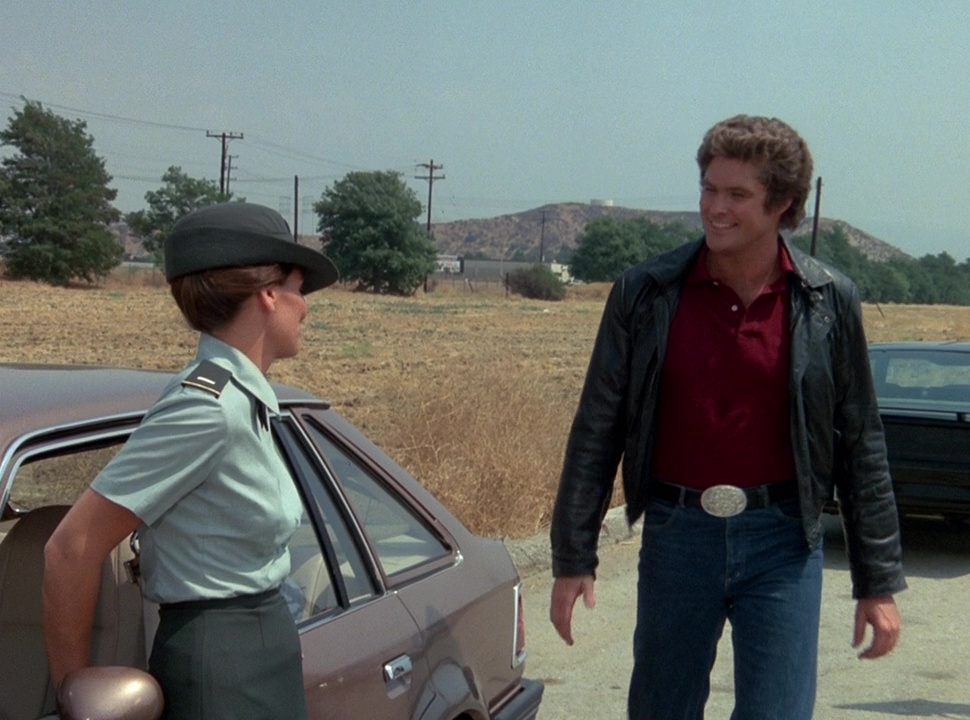 Michael helpt een vrouw in nood. In dit geval Lieutenant Robin Mirian Ladd (Devon Ericson). Haar gaat hij ook helpen met het oplossen van de mysterieuze dood van haar vader.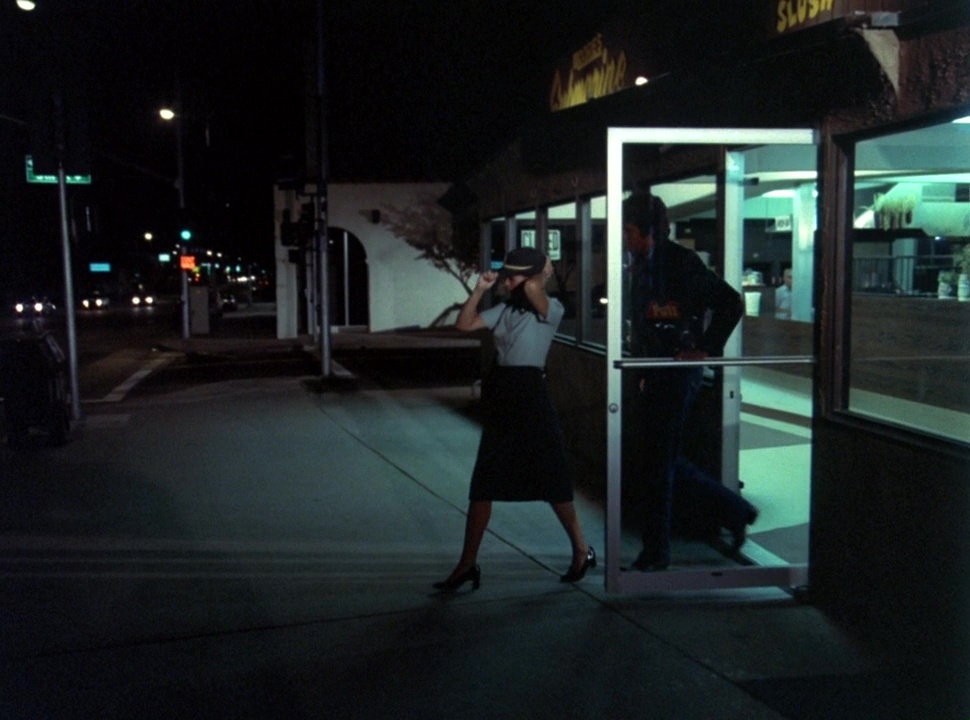 Ik kan erg genieten van de locaties die gebruikt zijn in televisieseries. Vaak zijn dit heel gewone diners, straten en vooral steegjes in Knight Rider. Je kunt zo goed zien hoe de Verenigde Staten er begin jaren tachtig uitzagen. We kunnen helaas niet letterlijk door de tijd reizen, maar door dit soort screenshots te bekijken, krijgen we in ieder geval een goed beeld van toen.
Ik geef toe dat we hier niet zo heel veel zien, maar het fenomeen fast food was volgens mij nog niet ingeburgerd in Nederland. Al had je wel al de snackbar om de hoek. Ketens als McDonald's kwamen pas later in Nederland.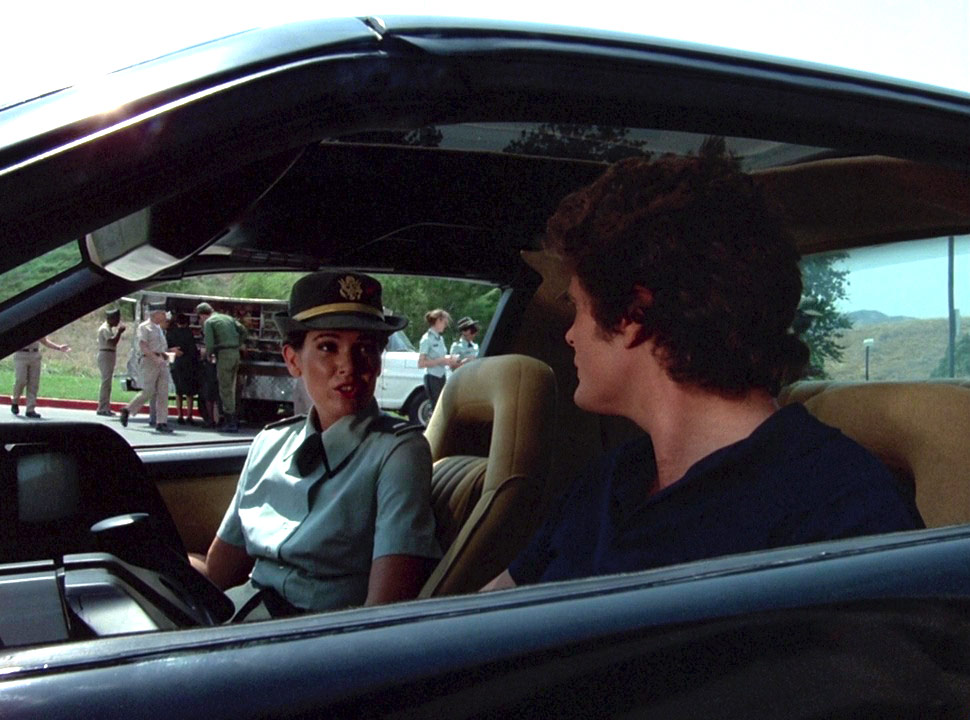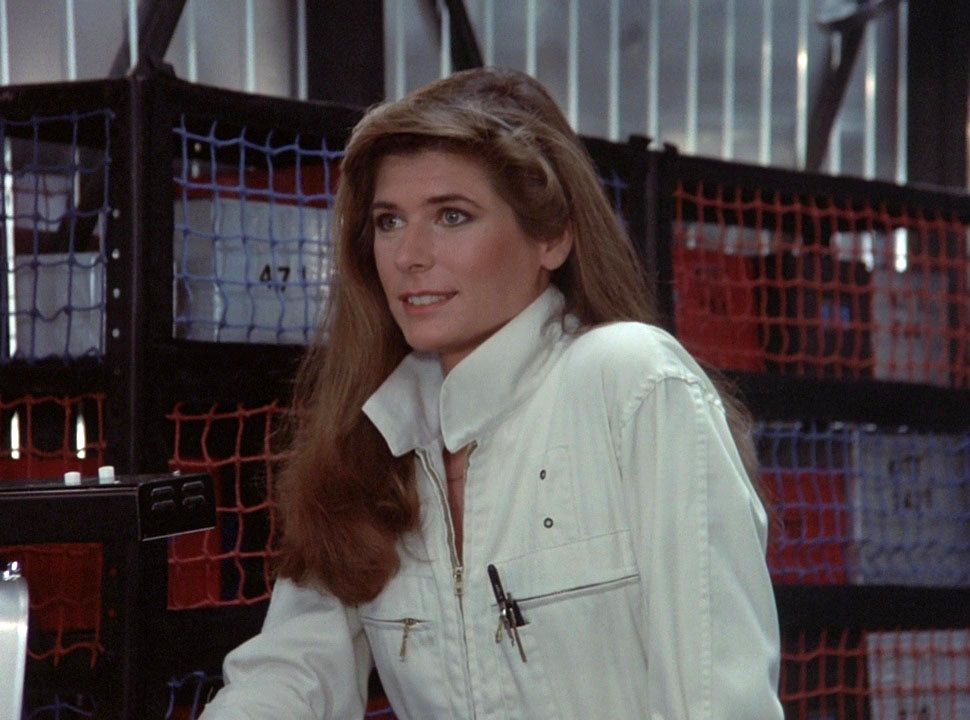 De eerste keer dat we Bonnie Barstow (Patricia McPherson) mogen aanschouwen. Zij is de monteur van KITT. Wat opvalt aan de aflevering is dat ze verder niet expliciet wordt geïntroduceerd. Sterker nog, het lijkt er op dat het team na de pilot al meerdere avonturen heeft beleefd, want Devon verwijst naar eerder onverantwoord gedrag van Michael. Dat is een beetje vreemd als je weet dat dit de eerste aflevering is die geschreven is na de pilot.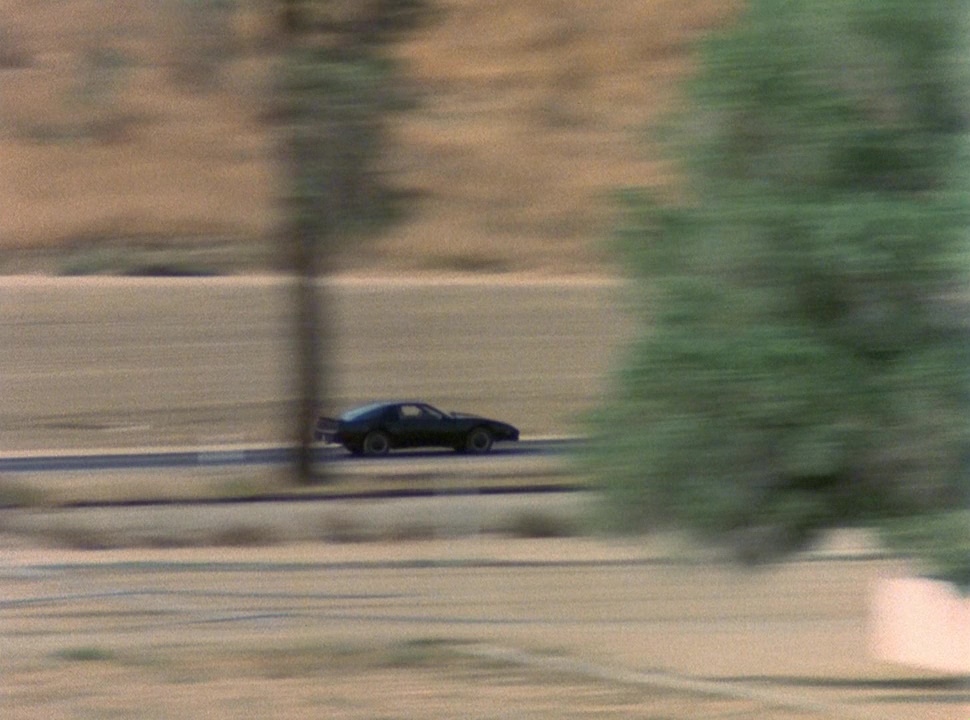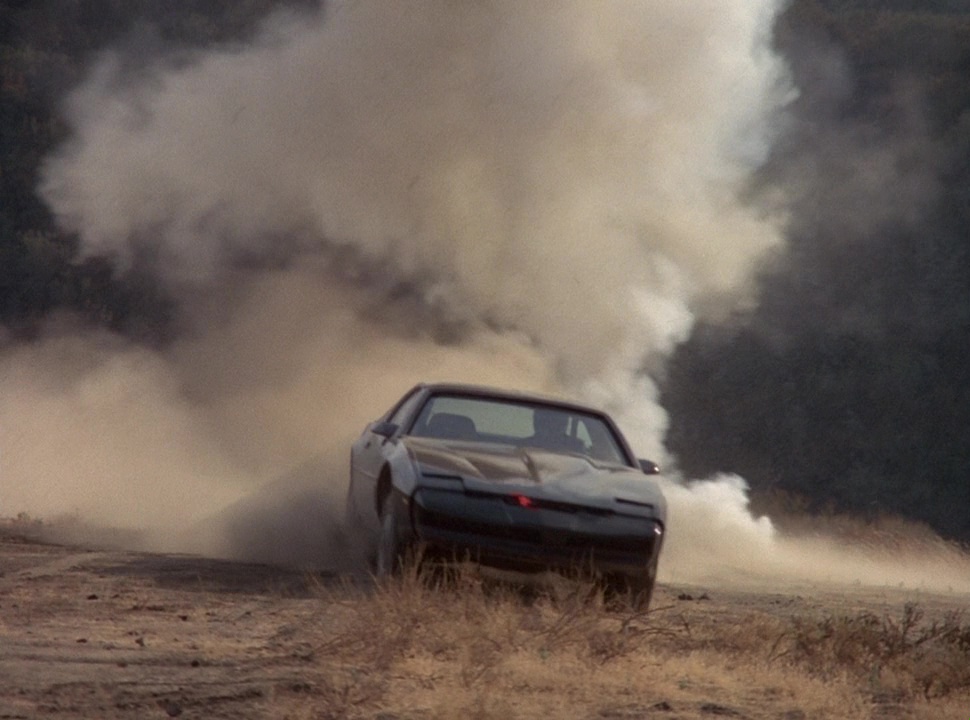 KITT neemt het op tegen de zware artillerie van het leger. Gelukkig kan hij tegen een stootje.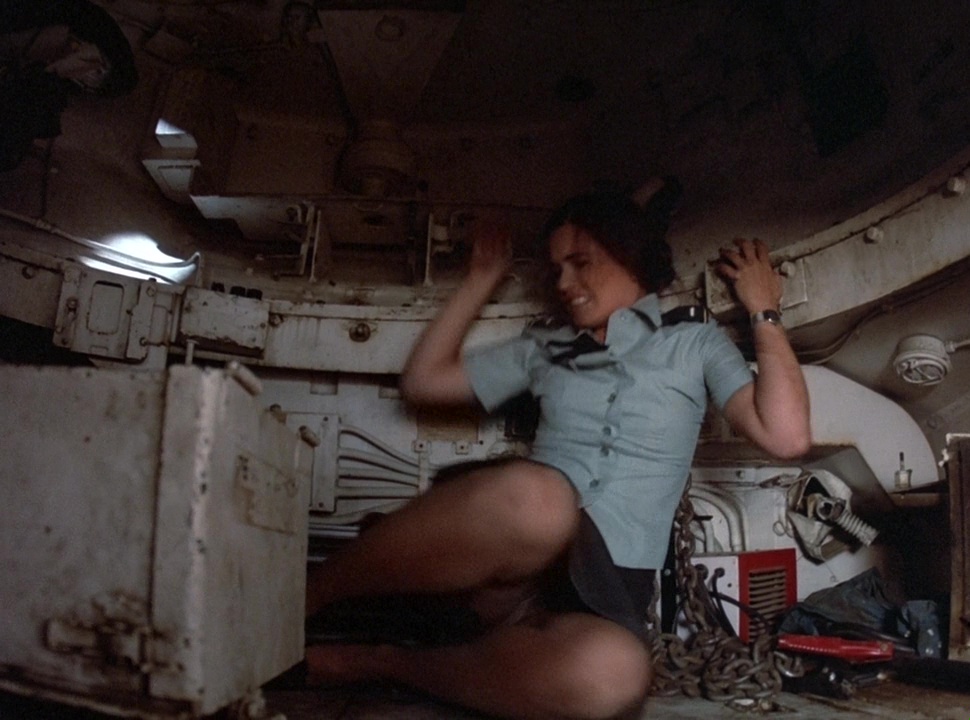 Gelukkig heeft actrice Devon Ericson eraan gedacht om ondergoed aan te doen toen ze naar de set ging.