Marvel Comics heeft een nieuwe hoofdredacteur en zijn naam is C.B. Cebulski.
'Spending these last 18 months in Asia, and introducing more fans here to the depth of the Marvel Universe, I've seen firsthand how our comics and characters constantly bring joy into people's lives all over the world. I hope to continue capturing that creative magic here at home, and deliver inspirational and entertaining stories that are true to the classic Marvel DNA, but built with an expanding global mindset.'
Aldus C.B. Cebulski, die zojuist de nieuwe hoofdredacteur van Marvel is geworden. Hij werkt al vijftien jaar voor Marvel, veel als schrijver en vooral als redacteur van series als Runaways, geschreven door Brian K. Vaughn en getekend door Adrian Alphona, en Marvel Fairy Tales. In het persbericht van Marvel wordt Cebulski geroemd als recruiter van nieuw talent. Hij haalde onder andere Scottie Young, Jonathan Hickman, Sara Pichelli en Steve McNiven binnen. De afgelopen zes jaar was hij vooral op internationaal vlak voor Marvel druk, waaronder een tijd in Azië.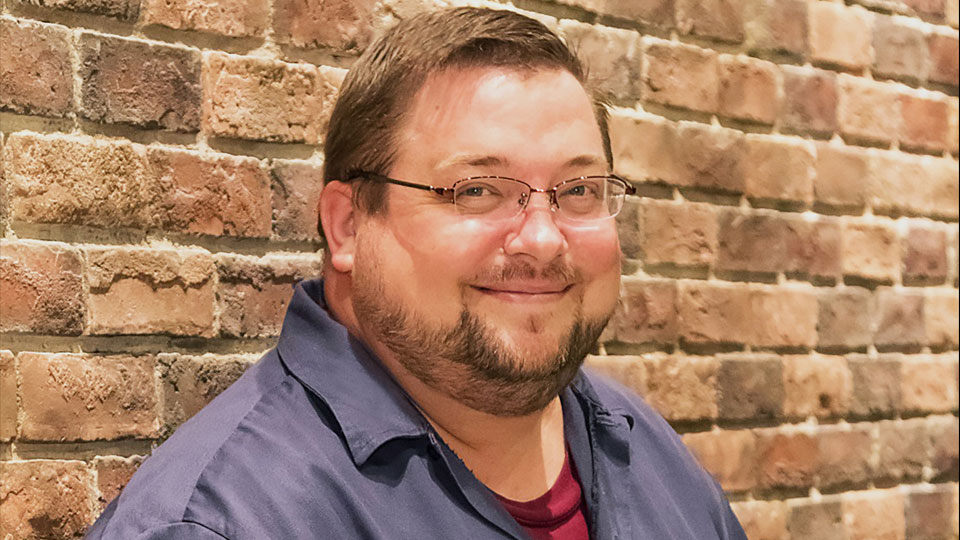 Nieuwe wending?
Axel Alonso heeft de functie als editor-in-chief neergelegd. Of dat geheel vrijwillig is gegaan is mij niet bekend, maar volgens mij is het goed dat er een frisse wind door Marvel Comics zal waaien. Of Cebulski dat kan zijn moeten we nog maar zien.
Ik hoop dat Marvel minder events zal doen in de toekomst en de personages weer een kans geeft om zich op een natuurlijke wijze te ontwikkelen. De afgelopen jaren lijkt het alsof de comics van het ene event naar de andere rennen, zonder dat er iets substantieels verteld wordt.
Ook vind ik de ontwikkeling van meer diversiteit in het Marvel Universum goed, maar het liefste zie ik originele nieuwe superhelden en niet bijvoorbeeld een afgeleide van een bestaande held, zoals een zwarte Captain America of een vrouwelijke Iron Man euh Person. Dat is uiteindelijk toch een creatief zwaktebod. Diversiteit is goed, maar bouw dan ook een originele boeiende cast op die op eigen benen kan staan.
Weg met Slott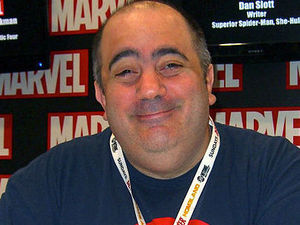 En ik hoop natuurlijk dat Cebulski op staande voet Dan Slott ontslaat. Aangezien de verkoopcijfers van Amazing Spider-Man slechter en slechter schijnen te worden, geeft dat in ieder geval een goede redenen voor ontslag.
Het is moeilijk om grip te krijgen op hoe goed comics nu verkocht worden in de comicsindustrie. Vaak worden in de cijfers trade paperbacks en digitale comics niet meegenomen en dat biedt een scheef beeld. Ook wordt vaak alleen gekeken naar de verkoop in de VS en Canada, niet elders. Men baseert zich meestal op de verkoop via Diamond, de grootste distributeur. De cijfers zijn het aantal verkochte exemplaren aan de winkels, niet het aantal dat daadwerkelijk door klanten naar huis genomen wordt.
Verkoopcijfers
Maar kijken we bijvoorbeeld naar een staatje van BleedingCool.com, van oktober, dan zien we dat Marvel alleen Spidey in de top tien van best verkochte comics heeft. DC en met name Batman doen het heel goed op dit moment. Dat staatje is overigens een mazzeltje voor Slott want doorgaans haalt hij de top tien niet.
In september dit jaar stond hij volgens ComicChron.com op #17 met slechts 58.885 exemplaren van Amazing Spider-Man. In augustus waren dat er 54.102. Een flinke daling, want in Januari werden er nog 73,773 exemplaren verkocht.
Ter vergelijking: Dark Nights Metal #1 stond in augustus bovenaan met 261,997 exemplaren. Dat is een eerste nummer en die verkopen doorgaans altijd goed. Ter vergelijking: Dark Nights Metal #2 verkocht een maand later 149,487 exemplaren, nog steeds veel meer dan Slotts Spider-Man-comic.
En nog even ter vergelijking: in september 2007 zijn er 146.170 exemplaren verkocht van Amazing Spider-Man. Toen was niet Dan Slott de schrijver, maar de veel betere J. Michael Straczynski. Zelfs als je in ogenschouw neemt dat het aantal comics dat per maand verkocht wordt nu lager is dan tien jaar geleden, dan zie je toch dat er veel meer lezers tevreden waren met Spidey's-avonturen toen, dan met Slotts werk nu. Als je uitgaat van de verkoop tenminsten. En aangezien Marvel zich laat leiden door commerciële motieven, is dat een legitieme manier van oordelen.
Maar goed, Marvel is meer dan Spider-Man natuurlijk. En verkoopcijfers zeggen niet alles. Toch lijkt het een trend dat Marvel doorgaans minder goed verkoopt dan de concurrent op dit moment. Als die trend doorzet, zal er iets moeten veranderen. Misschien is de aanstelling van C.B. Cebulski zo'n eerste verandering.