I can't seem to get enough of these Halloween III: Season of the Witch screencaps. 🙂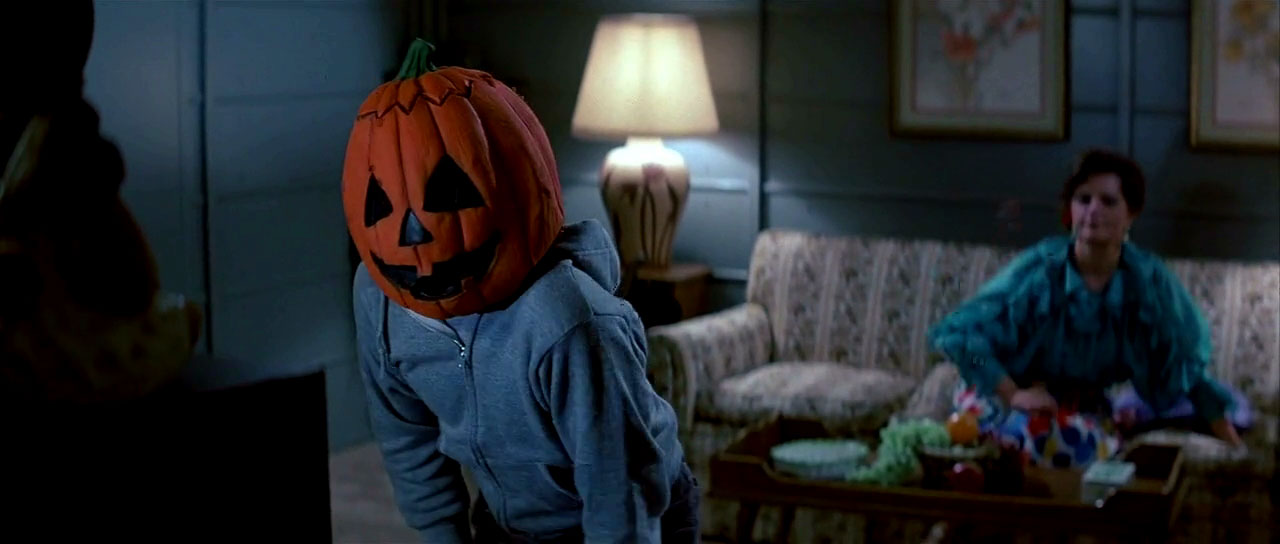 I've been a fan of screencaps ever since I was a kid. I just wanted to be able to look at the action on the screen as long as possible. Slowmotion VHS helped, but sometimes you just want to study a freeze frame indefinitely, like it's a painting or an illustration.
When I was about ten years old I tried to take photographs from the television screen. This was in the 1980s so it was an old school tv with a glass screen. Every time you took a picture, these nasty black bars would appear in the image. I didn't know anything about the technological side of tv's back then. Also it was very hard not to get a reflection of a window, or your mom standing in the back with a cup of tea in her hand. So when the roll of film was processed and developed, the photos were always pretty much a failure.
With digital video files, making screenshots is a lot easier. They give the best results.
Sometimes I still take a screenshot with my phone from the television screen, just for fun. Because tv's are a lot better nowadays, most of the times they turn out pretty good. It's a nice way to keep track of all the stuff I'm watching. I guess I'm still watching too much films and series, just like in the past. I haven't changed much.