For Submarine Channel I wrote a Top 5 list of diverse Superheroes by Marvel Comics, which was a lot of fun to do.
Here's the intro:
It may seem that Marvel's focus on diversity and representation is a recent development, but that's not entirely true. From its early days, the Marvel Universe has had a diverse cast of characters. Black Panther, Luke Cage, Falcon, Sunspot, Danielle Moonstar, Karma, Storm, Blade, Puma, Daredevil and Rocket Racoon (shouldn't genetically engineered animals be represented as well?), have been around for quite some time. And let's consider The Vulture, one of Spider-Man's deadliest foes, as an example of an old guy who is still energetic and kick-ass. The same goes for Peter Parker's aunt May and many other supporting characters in Marvel stories.
In recent years Marvel added characters like America Chavez, Ms. Marvel, a female Thor, a Korean-American Hulk, a black Spider-Man and a black Captain America and so on. Not that all these efforts at diversity have been successful; a lot of solo titles with non-white and/or feminist characters have been cancelled after a relatively short run.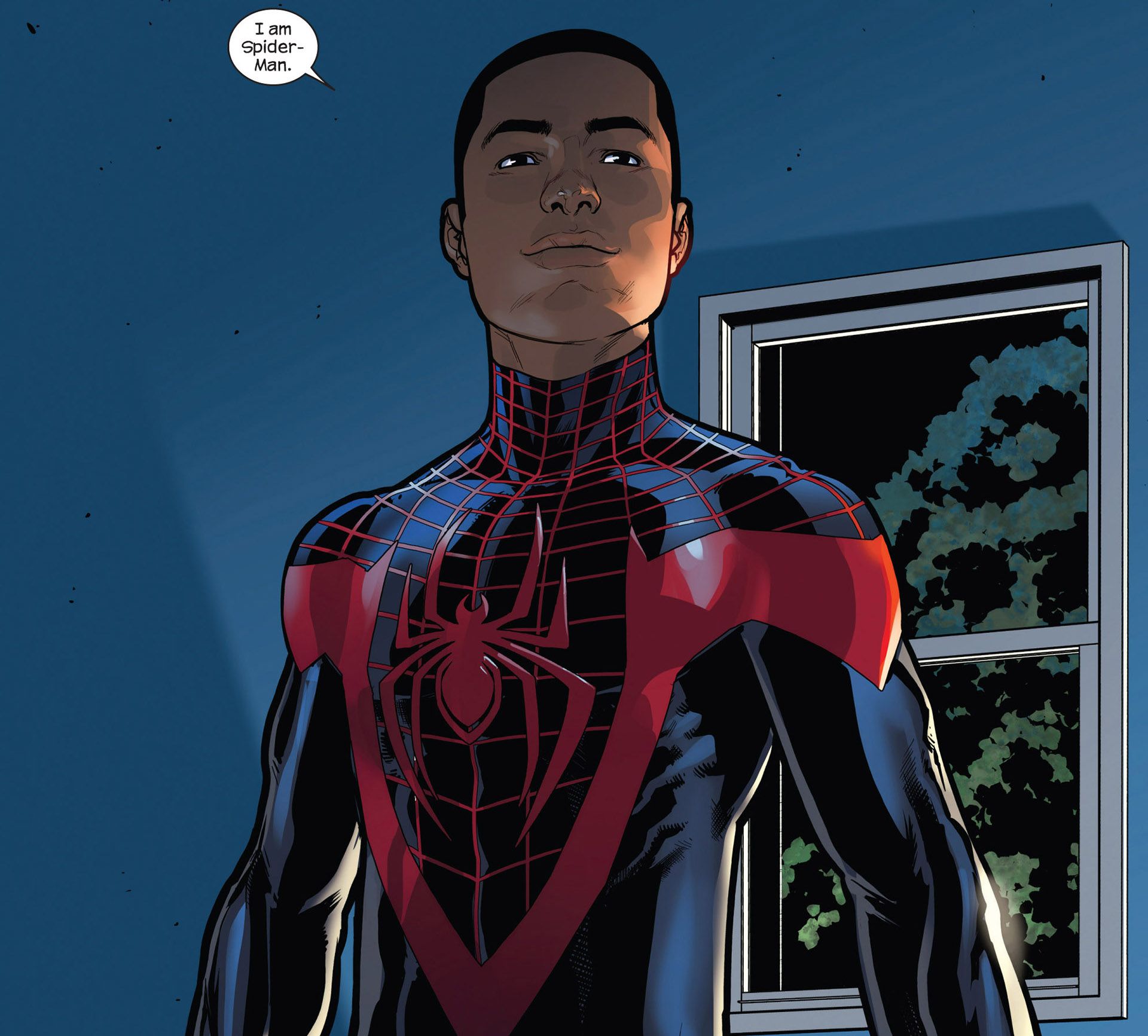 Still, representation matters. A lot. When you check the letter pages of America for instance, the comic revolving around America Chavez, Marvel's first Latin-American LGBTQ character to star in an ongoing series, readers express how happy they are to finally read about heroes that look like them, that have to deal with the same stuff as they do. As Nathan Hinojosa writes: 'I have to thank y'all for representing Latinas, and giving me a character that my daughter could one day look up to and admire.'
However, 'America' has been cancelled after only 12 issues because of poor sales. According to some detractors, this has everything to do with poor writing and the comic being too preachy.
Personally I find minority superheroes that are a direct rip-off of existing characters a sign of a lack of creativity. The black superhero Sam Wilson, who played Captain America for a while, comes to mind. And the female version of Thor. Wilson was a great character in his own right as the Falcon. I find these solutions rather insulting to the reader. I'd rather see NEW superheroes with a diverse background and sexual orientation rather than those lazy, non-creative variants of existing heroes. People who feel they need to be represented more in fiction deserve better. And frankly the same can be said for all readers.
Come on, Marvel! Introduce new interesting gay, lesbian, transsexual, asexual and whatever characters instead of ripping off existing characters. Marvel doesn't call itself 'The house of ideas' for nothing. Those words are better worth something! Thankfully, a lot of times those ideas are pretty good as you can see by this short list of great Marvel characters.

Read my top 5 on SubmarineChannel.com