Ach, noem het wat je wilt: een reünie of gewoon een gezellige borrel van Studio Nieuw Gehoer.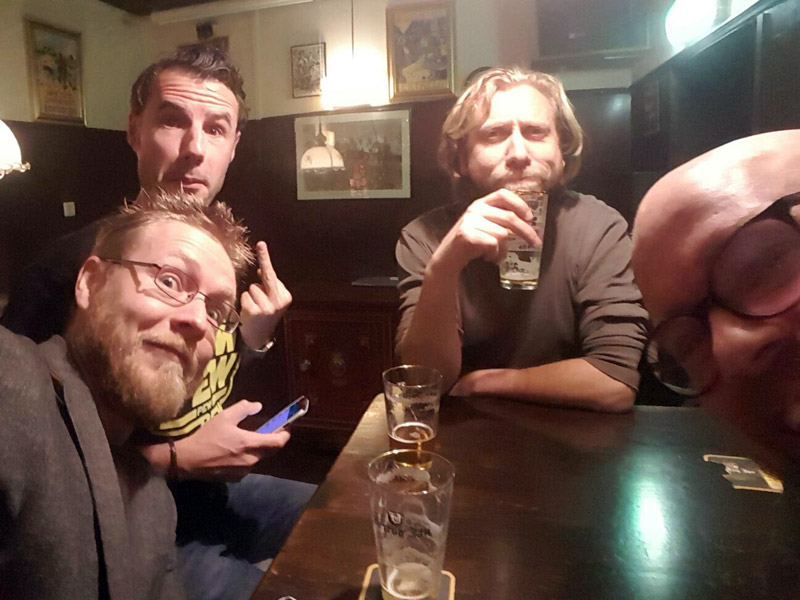 Hoe dan ook, vrijdagavond zaten Menno, Paul, Matt, Rob, Edrick en ondergetekende in café De Kroeg in Hilversum. Hallie Lama stond achter de bar, maar die hoorde er als lid van de studio natuurlijk ook bij.
Johan en Roos kwamen er ook gezellig bijzitten.
Waarschijnlijk ben je allang vergeten dat het bestond, maar een paar jaar geleden was Nieuw Gehoer een tekenbattle. Een tekenaar maakte een tekening en een grap, of probeerde dat althans, een volgende maakte hier een antwoord op. Ik deed toentertijd een beetje de pr van de studio en maakte een reportage toen we naar Strip Turnhout afreisden.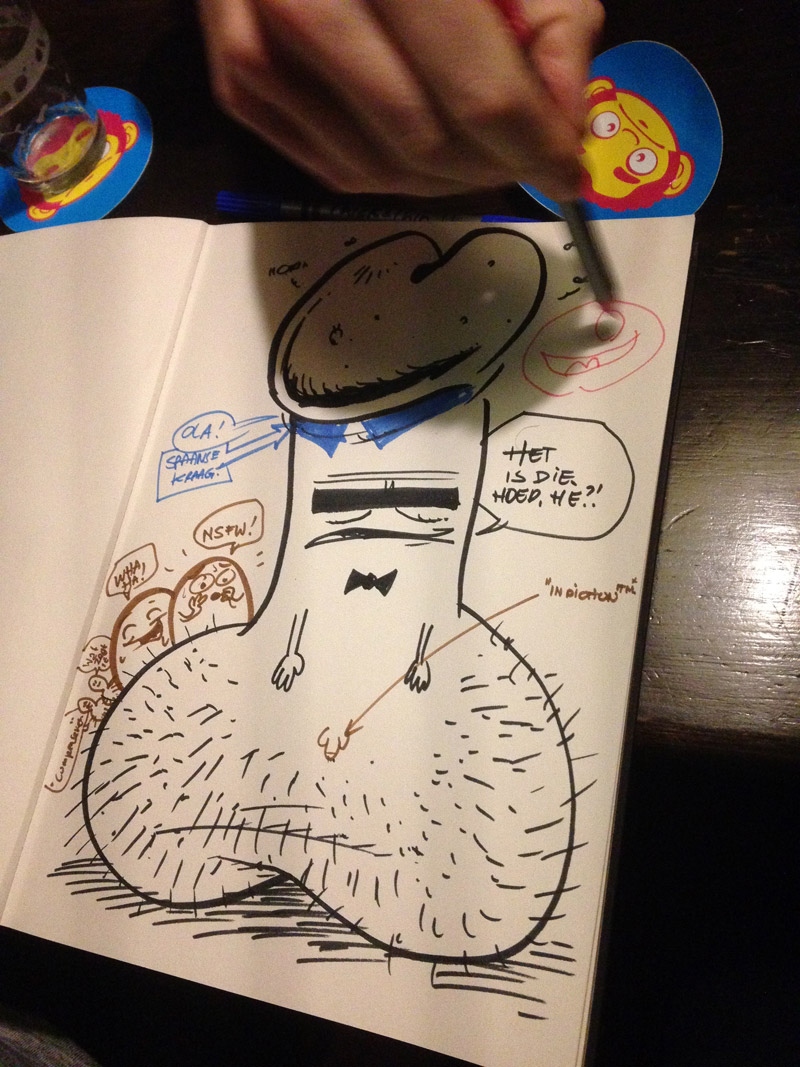 Lekker gelul
Een deel ervan is nog te lezen op het blog. Zo te zien zijn sommige afbeeldingen verwijderd, wat wellicht te maken heeft met het feit dat sommige mensen getekende erecties al als expliciet en dus verboden content zien. Geen idee hoe christenen met dat soort opvattingen plassen trouwens, maar goed.
Piemels werden er weer veel getekend in de Kroeg. En bier gedronken natuurlijk. En gezellig bijgepraat en even vergeten dat we allemaal een paar jaar ouder zijn geworden en bij sommige van ons de buikjes iets zijn gegroeid.
Goede tijden.