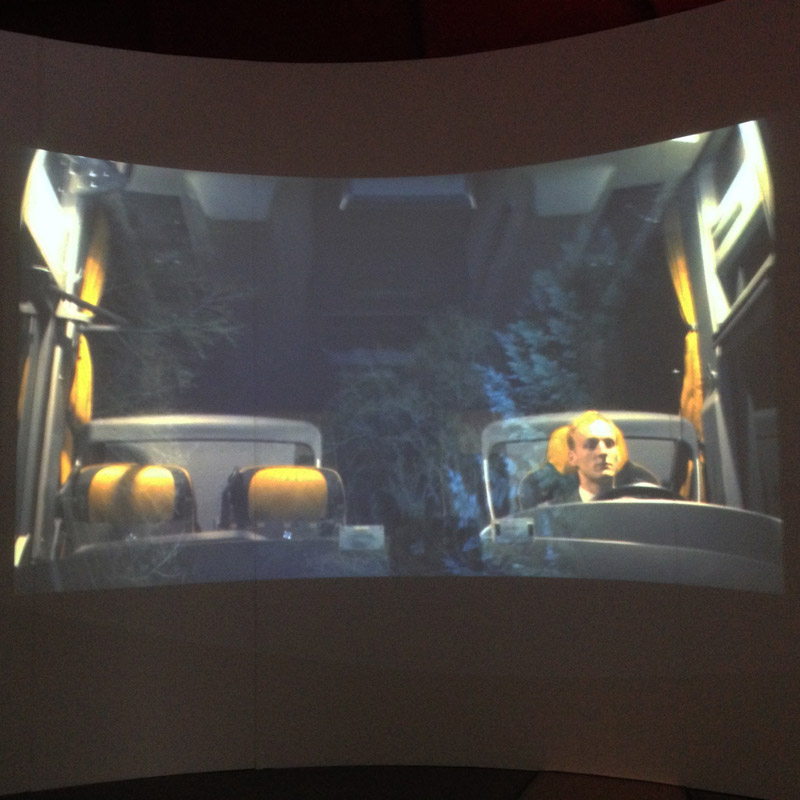 Event Horizon van Gabriel Lester, waar dit een frame van is, vond ik het spannendst van de drie korte experimentele films die te zien zijn on het Groninger Museum. Mooie beelden van rijden door een nachtelijk bos. Een oneindige rit.
Het Groninger Museum toont de complete trilogie van de nieuwe video-installatie Aeon van beeldend kunstenaar en filmmaker Gabriel Lester (1972) in het Coop Himmelb(l)au-paviljoen. Speciaal voor de solotentoonstelling The Return of Lester's Loops maakte Lester het drieluik compleet.
Ook zag ik de tentoonstelling Hide & Seek, Maarten Baas. Dit is de eerste solotentoonstelling van Baas. Zijn werk bevindt zich op het snijvlak van kunst en design en staat bekend als humoristisch, rebels en theatraal. Hide & Seek, Maarten Baas is een overzicht van zijn belangrijkste werk van de afgelopen 15 jaar. Deze afbrandde piano is onderdeel van de installatie die Smoke heet en waarin Baas beroemde ontwerpen in de fik heeft gestoken om op figuurlijke wijze afstand te nemen van zijn beroemde voorgangers.