Erg benieuwd was ik naar Inherent Vice, de zevende film alweer van regisseur Paul Thomas Anderson.
Zijn eerdere films Hard Eight, Boogie Nights, Magnolia en The Master konden mij allemaal zeer boeien. Het artwork voor het affiche van Inherent Vice sprak mij erg aan: sexy, een tikkeltje mysterieus en een mooie ode aan filmposters uit de jaren zeventig – het tijdperk waarin de film speelt.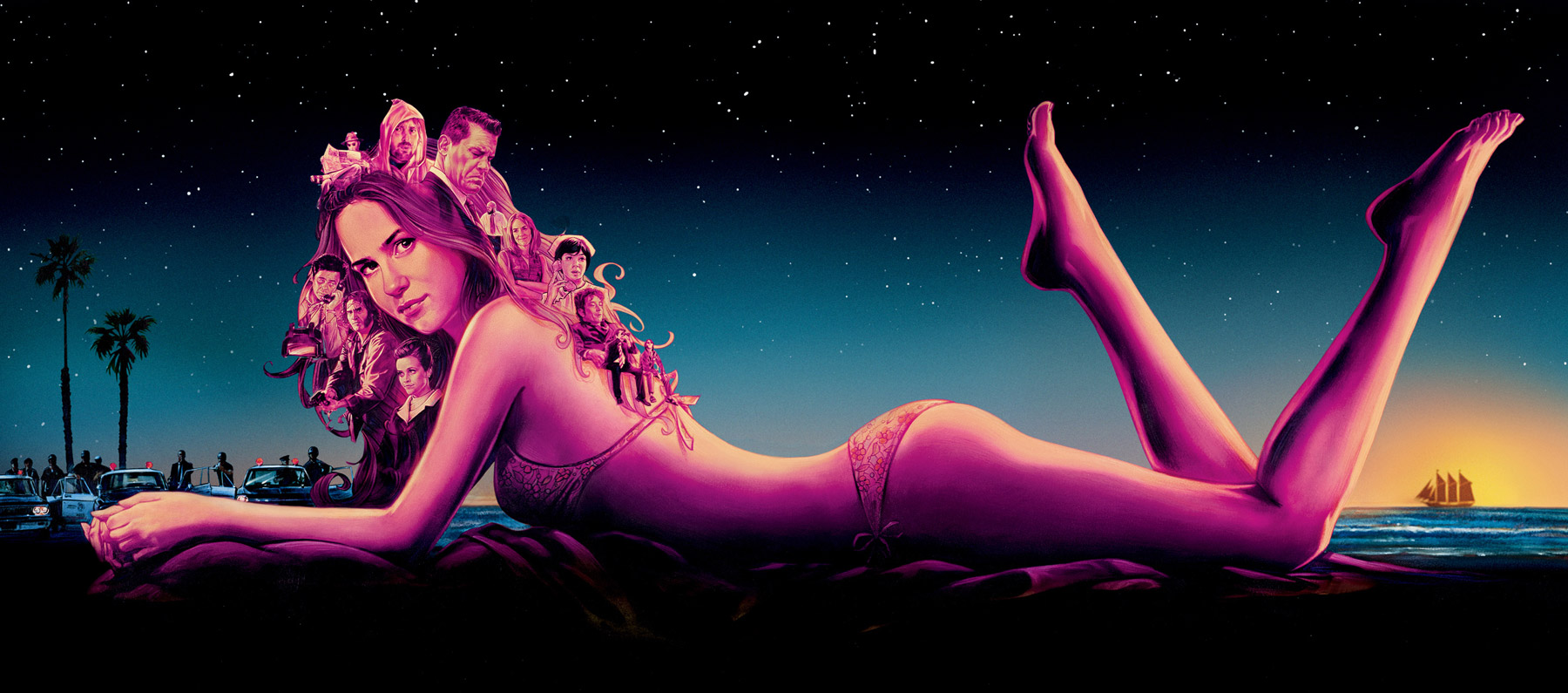 Ik moet je bekennen dat deze verfilming van het gelijknamige boek van Thomas Pynchon me uiteindelijk weinig kon boeien. Er zitten zeker grappige momenten in, het ziet er allemaal fantastisch uit en we zien een indrukwekkende cast aan het werk, maar de uitsponnen en onnavolgbare trip ging me op een gegeven moment vervelen. Zelfs de mooie verschijning die Katherine Waterston is kon mij maar moeilijk bij de les houden: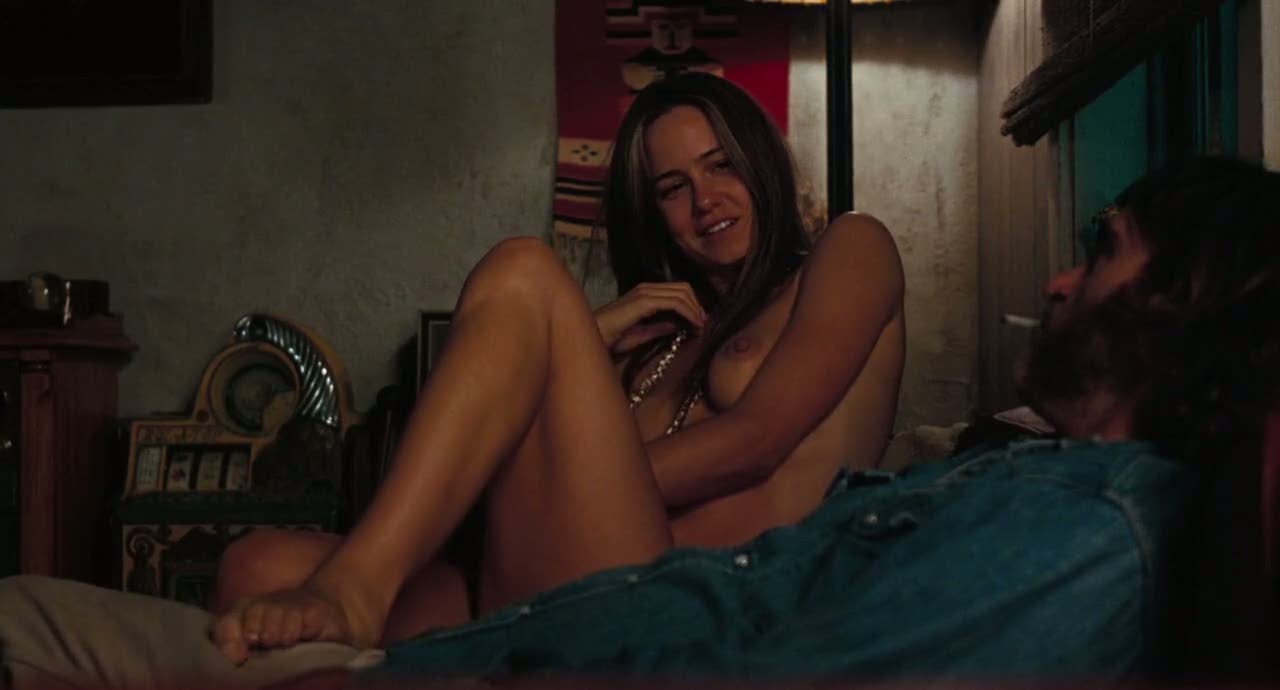 Volgens Warner Bros. is het verhaal van Inherent Vice als volgt:
When private eye Doc Sportello's ex-old lady suddenly out of nowhere shows up with a story about her current billionaire land developer boyfriend whom she just happens to be in love with, and a plot by his wife and her boyfriend to kidnap that billionaire and throw him in a looney bin…well, easy for her to say. It's the tail end of the psychedelic `60s and paranoia is running the day and Doc knows that "love" is another of those words going around at the moment, like "trip" or "groovy," that's being way too overused – except this one usually leads to trouble. With a cast of characters that includes surfers, hustlers, dopers and rockers, a murderous loan shark, LAPD Detectives, a tenor sax player working undercover, and a mysterious entity known as the Golden Fang, which may only be a tax dodge set up by some dentists… Part surf noir, part psychedelic romp – all Thomas Pynchon. (C) Warner Bros
Misschien moet ik de film op een later tijdstip nog een kans geven, maar wellicht is stoner cinema ook niet aan mij besteed. Fear and Loathing in Las Vegas vond ik ook niks.
[hr]
Waarom de rubriek Frames?
De verhalen die we lezen en zien maken net zo goed deel uit van onze levensloop als de gebeurtenissen die we in reallife meemaken. In de rubriek Frames verzamel ik stills uit de films die ik heb gezien om zo die herinneringen te kunnen bewaren en koesteren.