De Britse stripmaker John Byrne (1950) is een van de vele tekenaars die ik bewonder. Hier zien we hem achter de tekentafel aan het werk: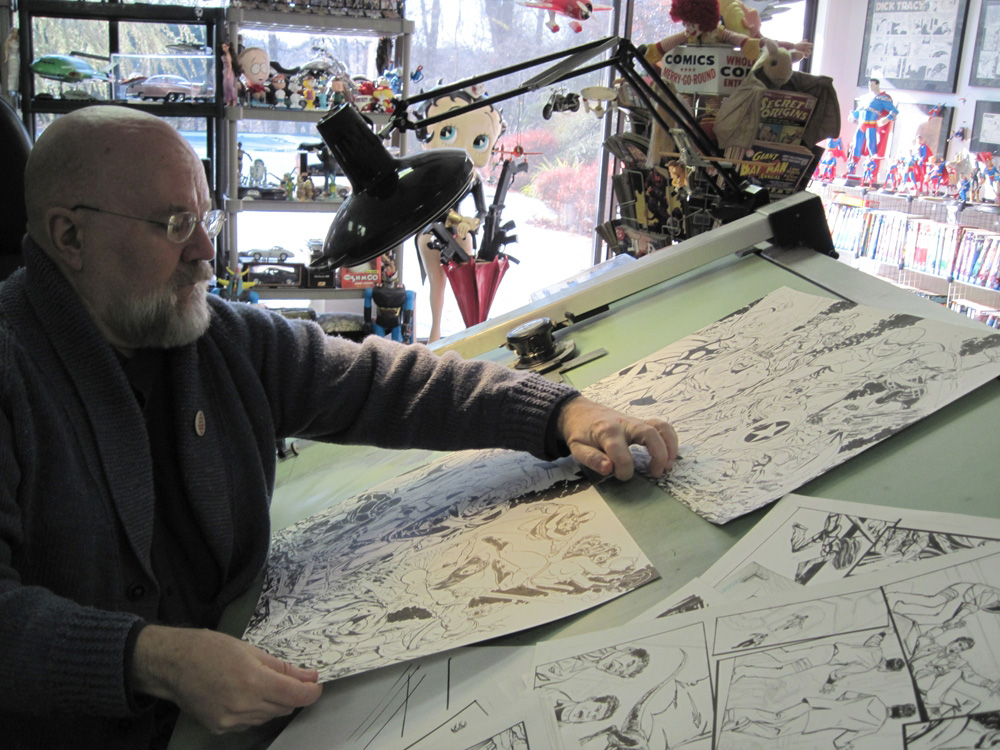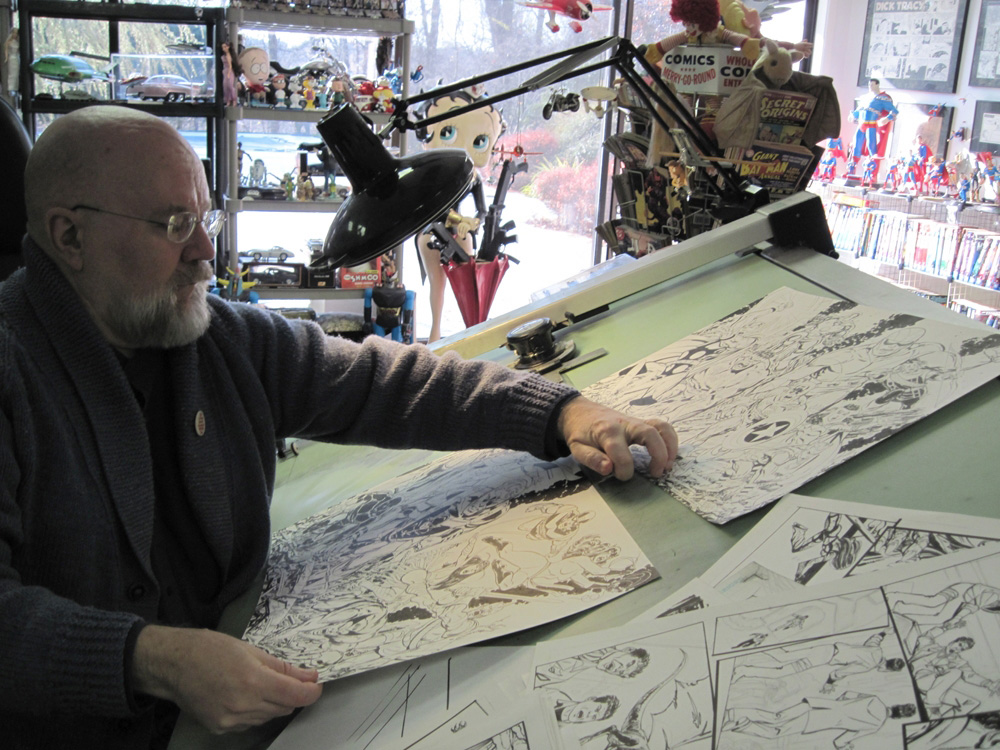 Ik kwam de foto tegen op het prachtige blog John Byrne Draws dat werkelijk propvol staat met het tekenwerk van de meester. Onderschrift: John Byrne at his drawing board. 2009.
De foto goed bestuderend, dacht ik dat Byrne zat te werken in een stripwinkel. Je ziet namelijk action figures in een vitrine, een Betty Boop bij het raam en verschillende stukken origineel tekenwerk aan de muur.
Nieuwsgierig naar de achtergrond van dit kiekje stuurde ik de beheerder van het blog een bericht. Die was zo aardig om te antwoorden:
That is John's art studio in his home in Connecticut. He has dozens of his favorite action figures and statues surrounding him. Superman, Batman and Wonder Woman are his biggest collections. Along the walls he has original art from many of the legends of comics and he has model airplanes hung from above.
Erg leuk, zo'n kijkje in de tekenstudio van een van de beste stripmakers van de Amerikaanse stripindustrie. Ik ben erg fan van Byrnes Fantastic Four-werk, hij tekende en schreef de superheldenfamilie vijf jaren lang. Ook bewonder ik zijn werk aan de reeks X-Men en de paar Hulk-comics die hij tekende.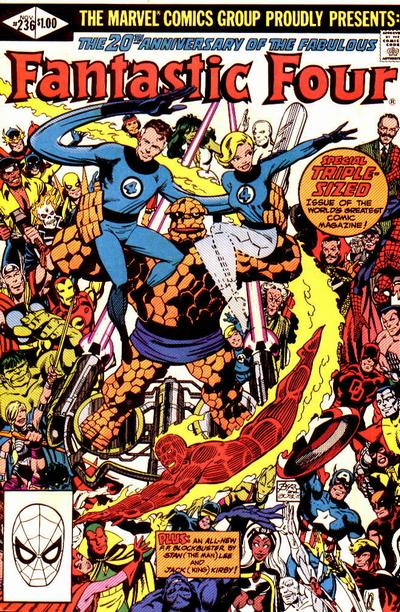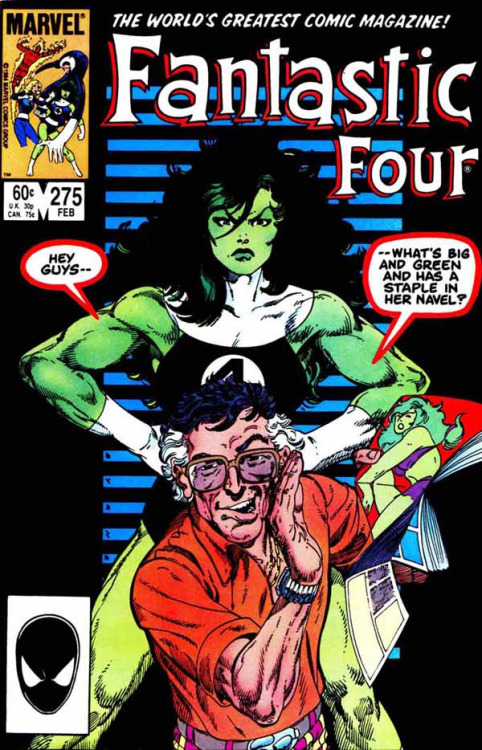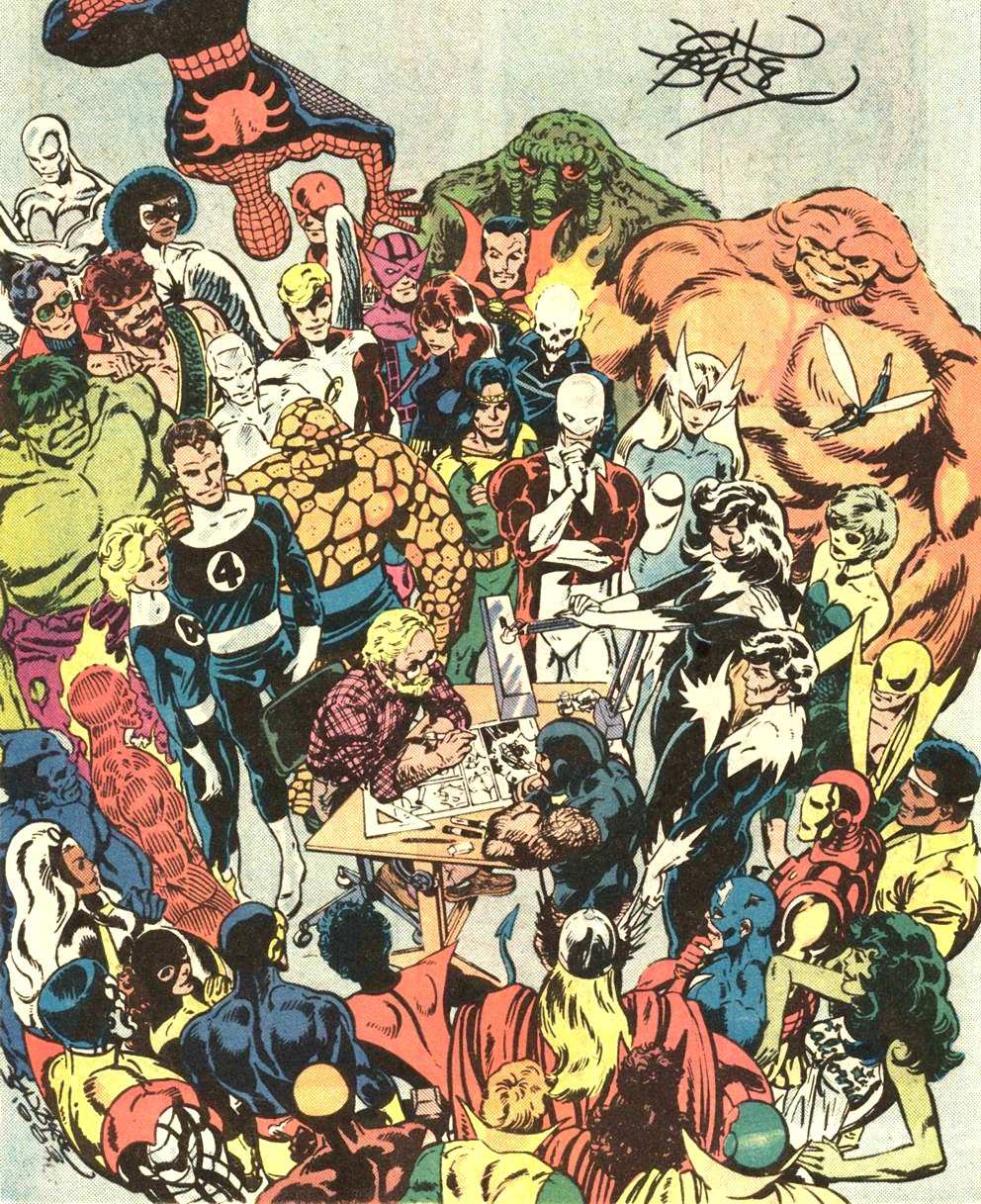 Er zijn overigens nog een hoop comics getekend door John Byrne die ik nog nooit gelezen heb, zoals zijn run van Alpha Flight. Er valt nog een hoop moois te ontdekken wat dat betreft.
Meer weten en zien van Byrne? Check de bio op zijn website.