De muizige en wereldvreemde May vindt het maar moeilijk om met mensen in contact te komen. Wanneer ze een poging doet en zich openstelt voor anderen, wordt ze uiteindelijk teleurgesteld.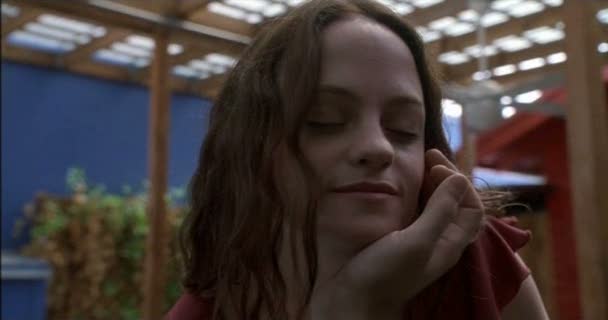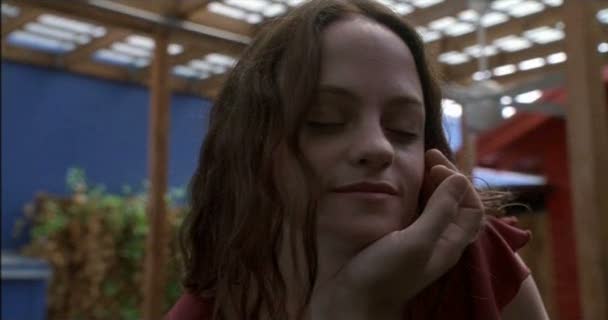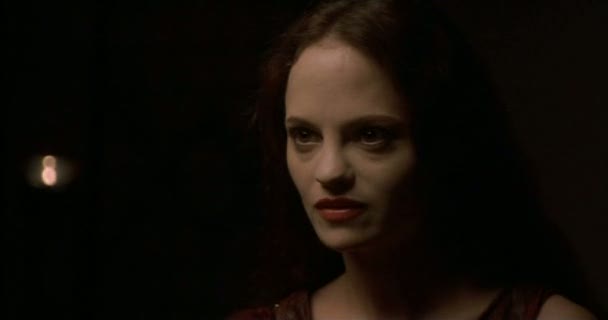 May let op de details en kan vol verwondering kijken naar de handen van automonteur Adam Stubbs (Jeremy Sisto) of de hals van haar collegaatje (Anna Faris) in de dierenkliniek. Zou het niet mooi zijn als je uit al die losse onderdelen je ideale vriend kunt samenstellen?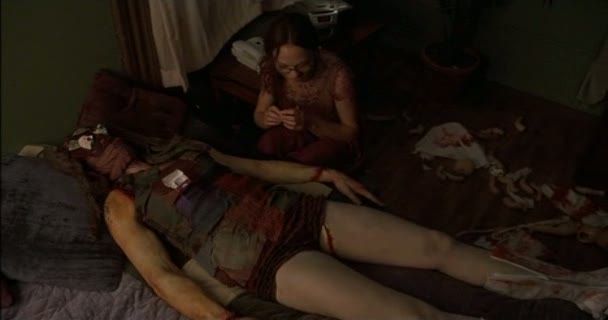 May is een indrukwekkende, kleine horrorfilm van Lucky McKee met in de hoofdrol Angela Bettis die May prachtig breekbaar speelt. Soms deed haar optreden me denken aan hoe Michelle Pfeiffer Selina Kyle gestalte geeft in Batman Returns (Tim Burton, 1992). Vooral als May achter de naaimachine zit of zeer verlegen contact probeert te leggen met haar omgeving.
De slotscène is hartverscheurend.
Waarom de rubriek Frames?
De verhalen die we lezen en zien maken net zo goed deel uit van onze levensloop als de gebeurtenissen die we in reallife meemaken. In de rubriek Frames verzamel ik stills uit de films die ik heb gezien om zo die herinneringen te kunnen bewaren en koesteren. May keek ik in het kader van de weg naar Halloween.