Christina Ricci might never have posed as her cinematic mom Morticia Addams, but the wonderful and mysterious Gillian Anderson, did.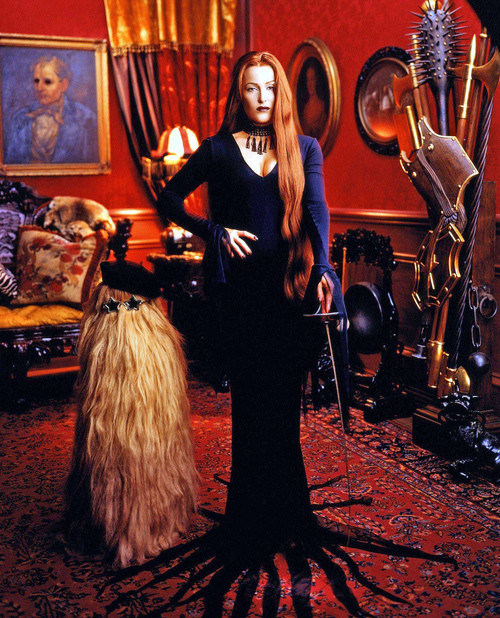 Anderson posed as Morticia Addams in 1997 for photographer Mark Seliger for US Magazine. The 1990s, that was the decade The X-Files was very popular.
Personally, I am not waiting on a Addams Family reboot at all, but if one would ever come to pass, Anderson would be a wonderful Morticia.
Here's another pic of the same session.
Source pic: 365 Days of Horror.
Originally published on October 12, 2017 on HalloweenCult.com.