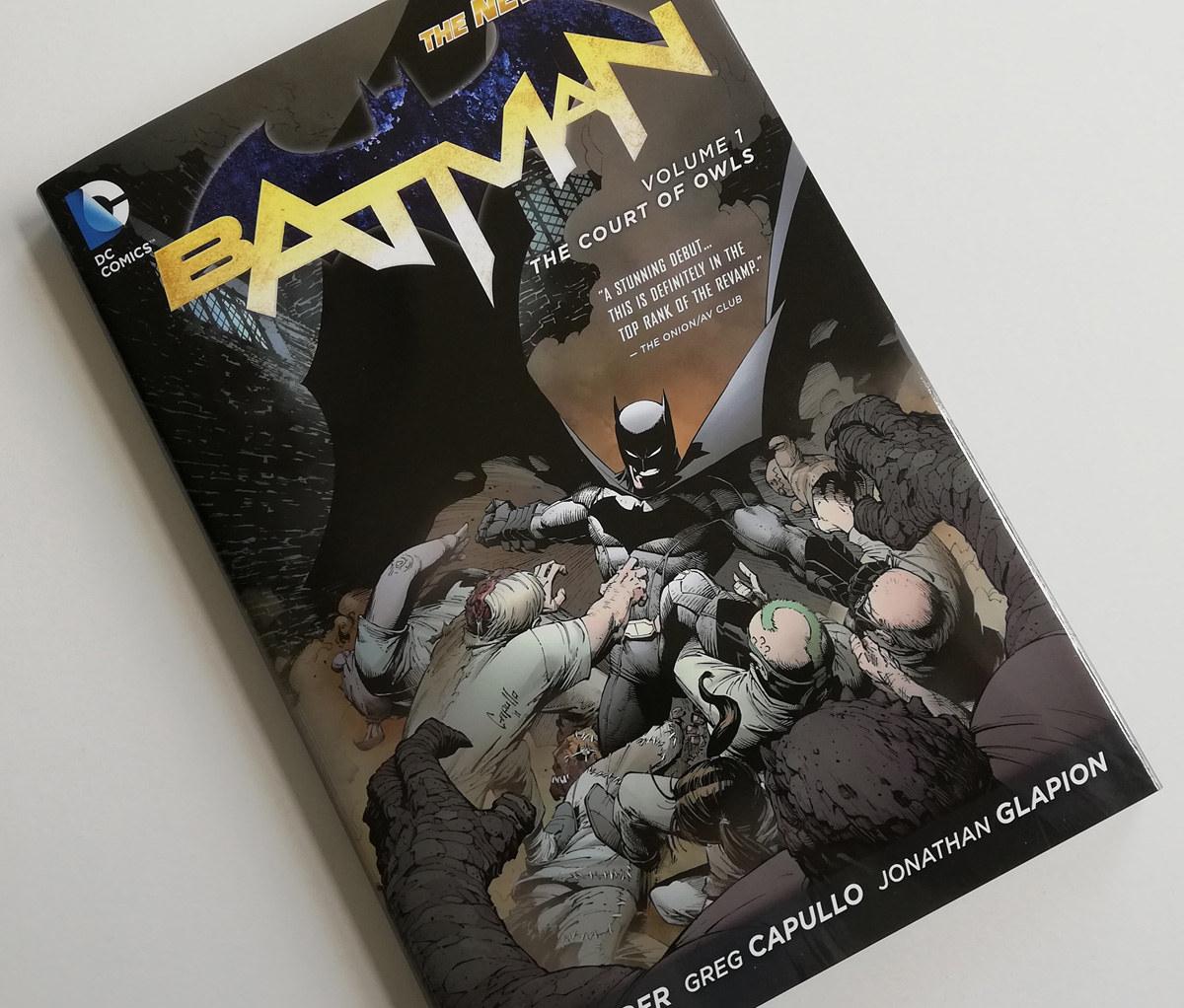 I'm Revisiting Batman: The Court of Owls by Scott Snyder and Greg Capullo. Excellent story and great artwork with inventive camera angles and cool page layouts.
Snyder & Capullo manage to add something new to the Batman mythos. No small feat considering that guy has been around for 80+ years.
The story is written for the trade though, so I imagine the reading experience is better when reading the trade paperback instead of single issues. Which is a common "problem" in modern American comics.