Ter promotie van het event Secret Wars (1984) kwamen er in de VS enkele promotionele edities van The Daily Bugle uit: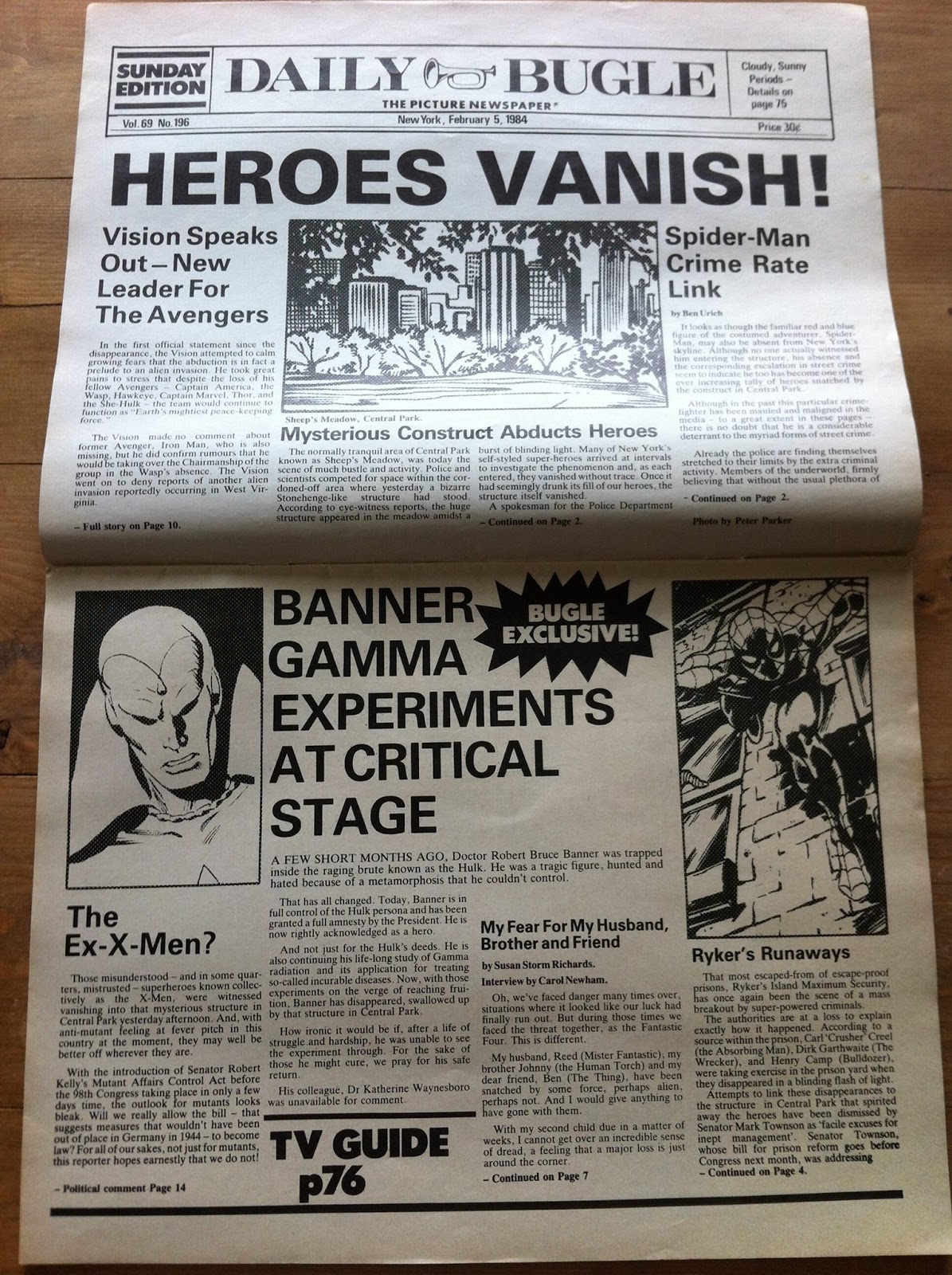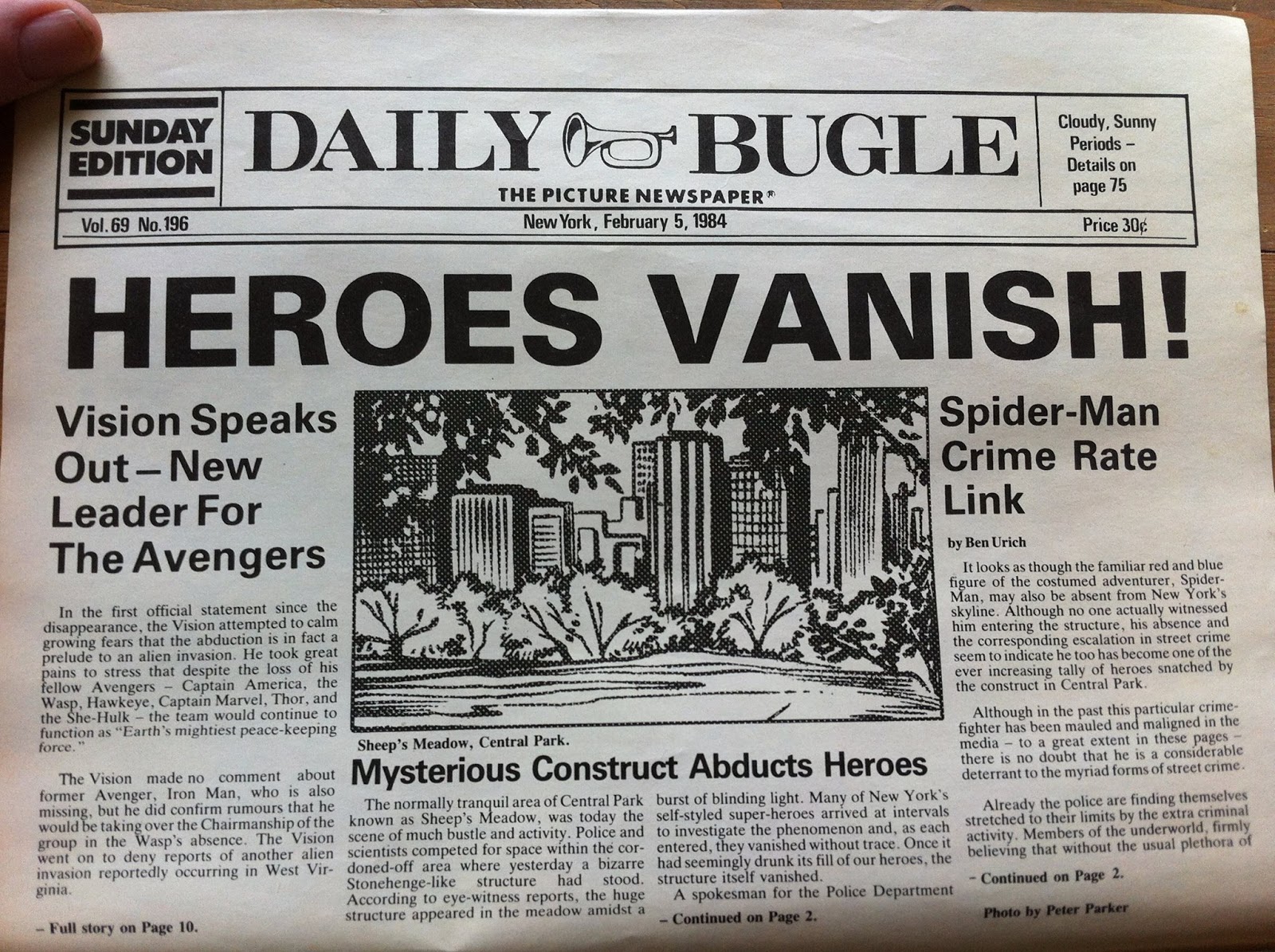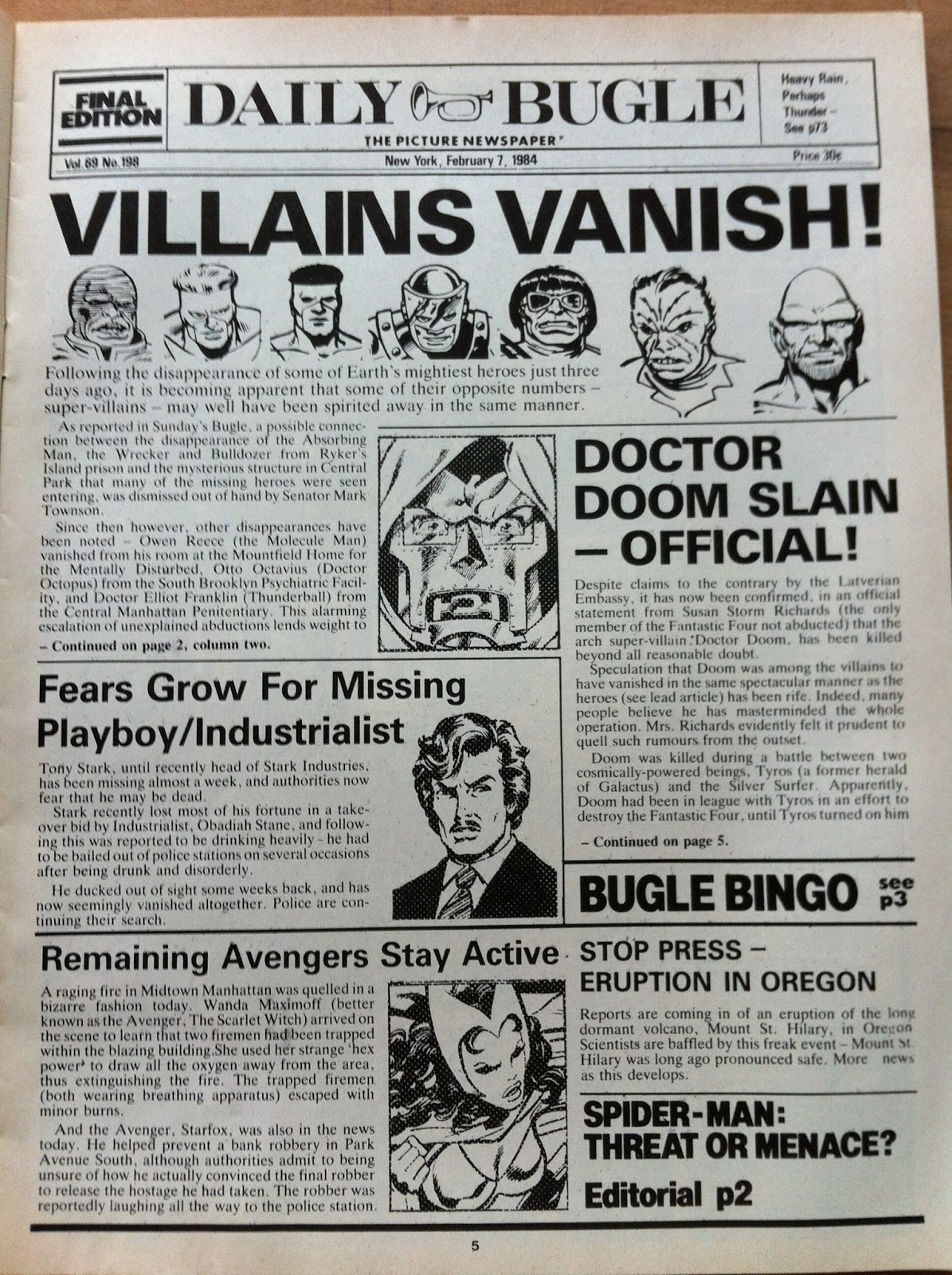 Helaas zijn niet alle foto's groot of scherp genoeg om alle teksten te lezen. Maar het ziet er tof uit!
Deze editie van de Bugle heb ik je al eens laten zien, maar is nu weer relevant: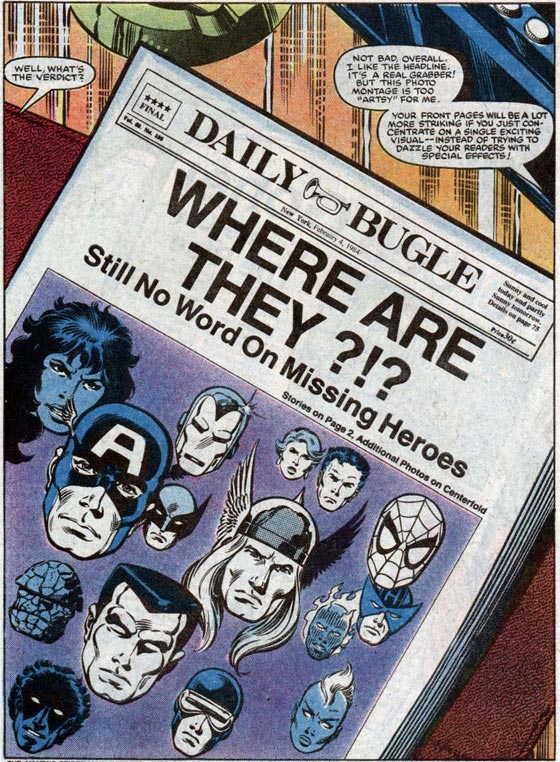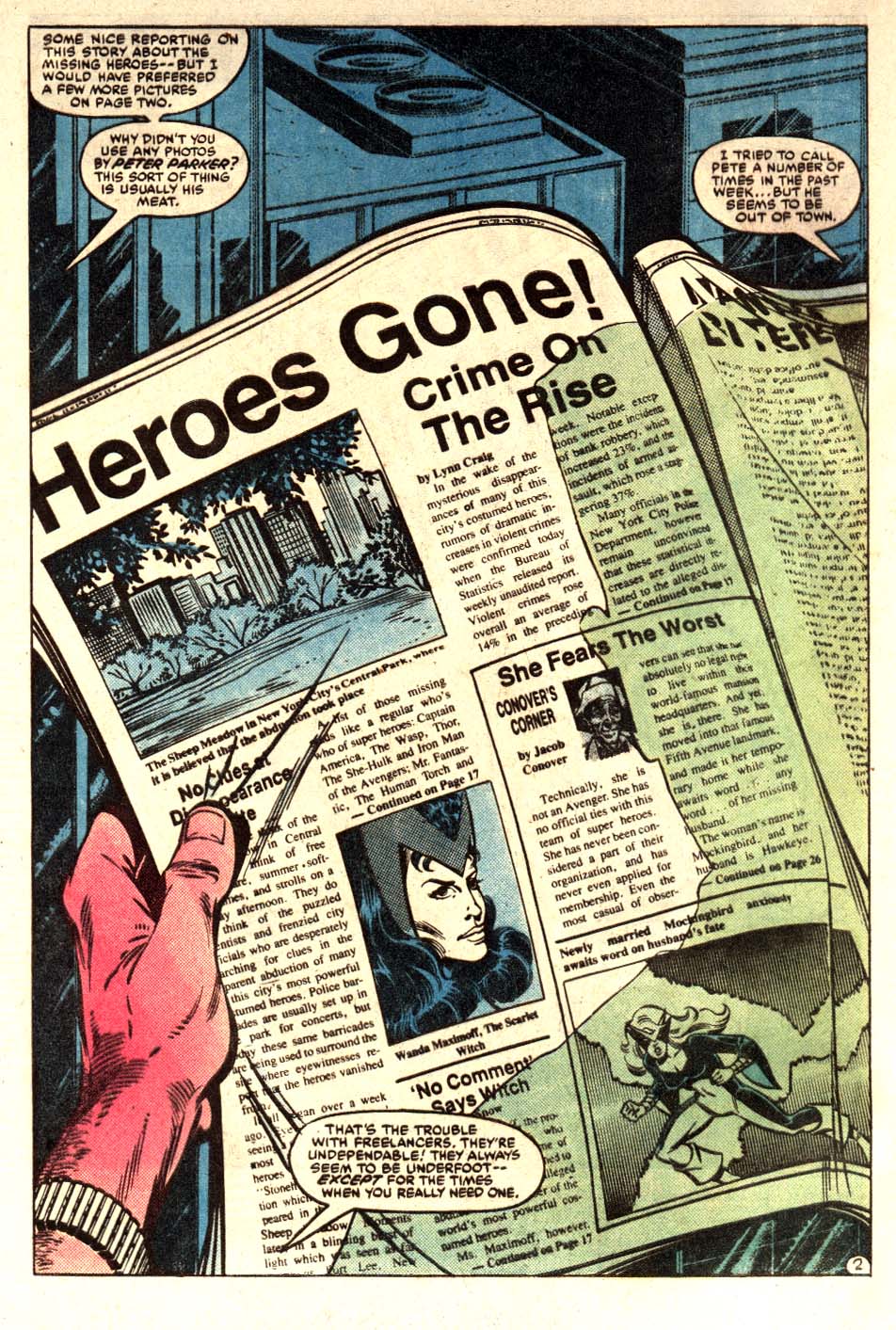 We zien hierboven dus verschillende edities van the Daily Bugle, maar het lijken ook verschillende versies van dezelfde edities te zijn. Eentje voor in het Marvel Universum en een editie voor ons universum. De onderste pagina bevat bijvoorbeeld dezelfde 'foto' van Sheep's Meadow in Central Park.
Bron eerste drie foto's: Marvel Comics of the 1980s.
Amazing Spider-Man #252.