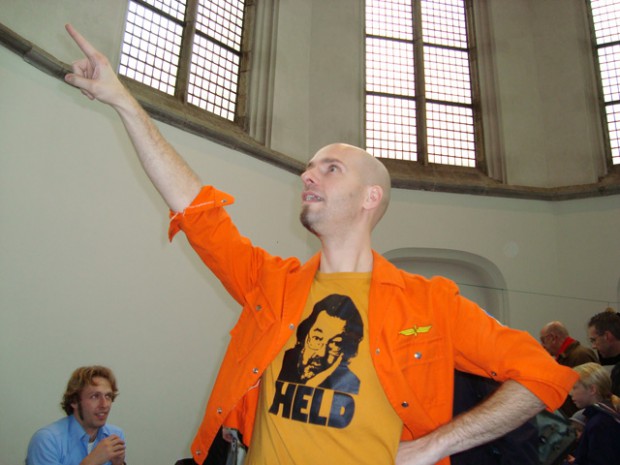 Janskerk, 1:00 pm
At the Kunststripbeurs (comic book art fair) in Utrecht, comic book artist Dio strikes a pose? Or is he looking at some wall crawling spiderbabe?
By the way he also sells T-shirts like the one he's wearing. I've got one too since Maarten van Rossem – the guy on the shirt – is a hero of mine.
Check out my video on the art fair here.