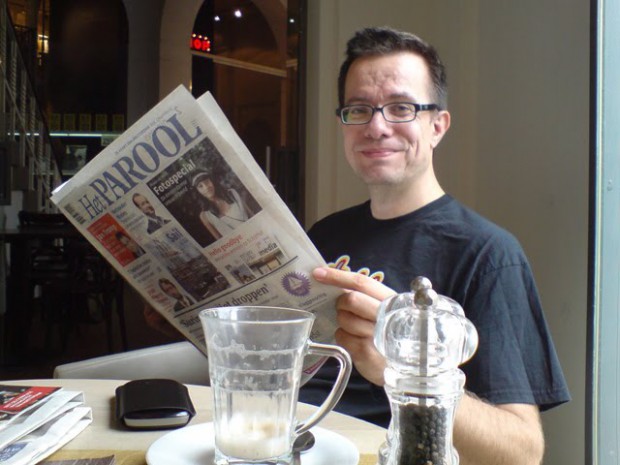 Stanislavski, Leidseplein 12:00 pm
Yesterday, Jeroen Mirck and I met for coffee at Stanislavski. When I walked on, he was reading Het Parool. The newspaper I write for about comic books. While we talked about the media, his new job at Deloitte, blogging and working for the VARA (he just left the broadcasting agency, while I started a couple of months ago), I noticed something different about his face. Then it occurred to me that he has shaven off is beard. 🙂 (See also this entry.)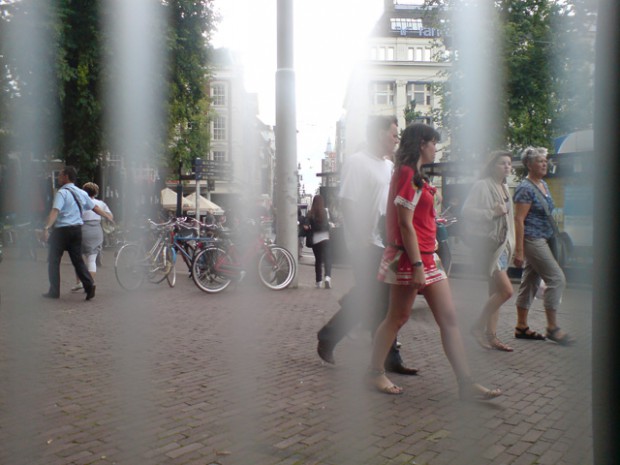 Shot through the window of the café.