Donderdag 25 juni
Vanwege mijn werk krijg ik van uitgevers geregeld strips en graphic novels opgestuurd. Soms maak ik daar een postvlog over. Op een van die vlogs kreeg ik deze reactie: 'Goh wat moet het geweldig zijn als alle uitgeverijen je alles gratis toesturen. Wij gewone stripliefhebbers moeten altijd de afweging maken welke we gaan kopen binnen ons budget.'
Nu kan ik me goed voorstellen dat mensen dit denken, maar er zitten veel haken en ogen aan het opgestuurd krijgen van stripboeken. Vaak zijn het niet strips die ik zelf zou lezen bijvoorbeeld. En bij het opsturen komt altijd het gevoel dat je 'er iets mee moet doen'. Dat laatste geldt natuurlijk vooral voor de uitgaven die ik zelf aanvraag, maar eigenlijk voel ik dit ook bij de pakketten die me ongevraagd worden toegestuurd. Ook als ik bij de uitgeverij al eerder heb aangegeven dat ik met bepaalde titels niets kan (zoals laatst met een pakket van uitgeverij Personalia.)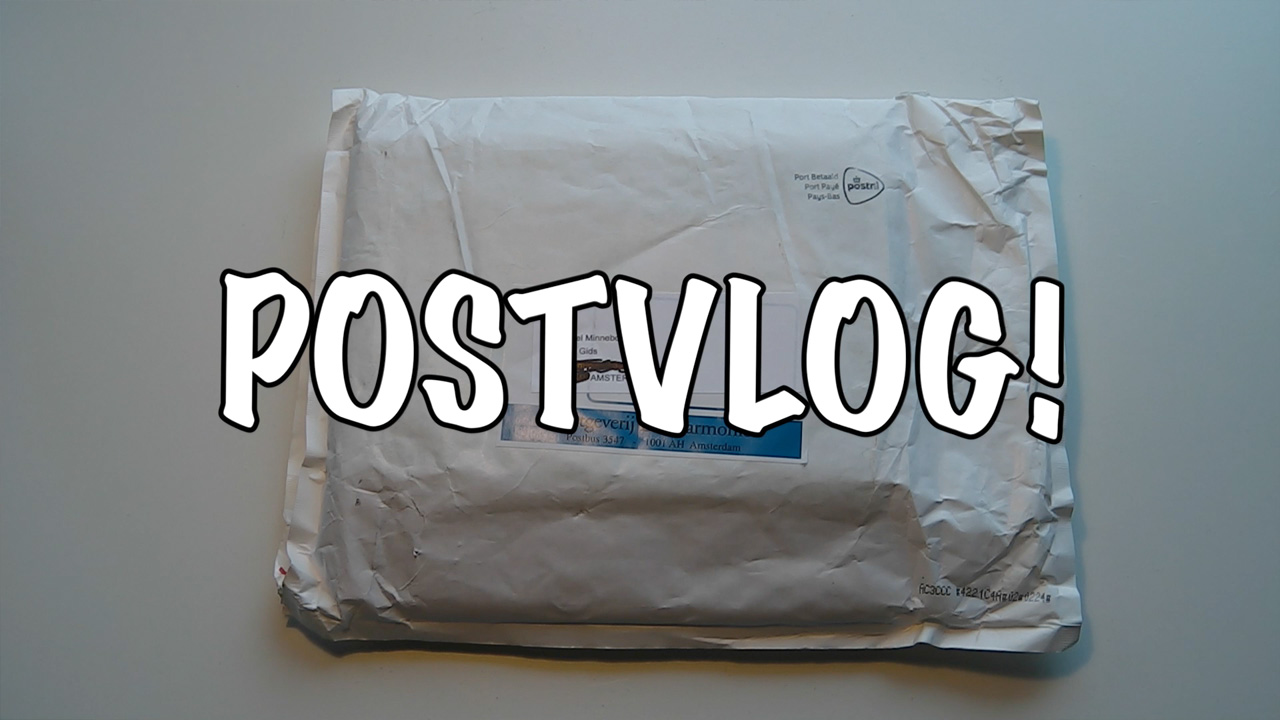 Daar komt nog bij dat ik op mijn YouTube-kanaal vooral aandacht wil besteden aan de dingen die ik goed, mooi en of bijzonder vind. En dan valt er aardig wat af van wat mijn kant op komt. Ik vind dat ik voor m'n werk als journalist veel moet lezen en veel strips moet uitproberen om een goed beeld te krijgen van wat er allemaal uitkomt. Maar dat gaat vaak ten kosten van de strips die ik eigenlijk wil lezen. Om nog maar over groeiend ruimtegebrek in huis te zwijgen. Het is dus mooi dat ik dankzij dit soort opgestuurde pakketten mijn werk iets beter kan doen, maar het is dus niet zo rooskleurig als dat je je wellicht voorstelt.
En het probleem van het beperkte budget herken ik. Ik heb ook een beperkt budget en moet ook telkens afwegen wat ik wel of niet koop. De beste oplossing zou voor mij zijn dat uitgeverijen als Marvel en Image mij gratis pakketten vol met comics zouden sturen om op mijn kanaal te bespreken. Dan is de kans veel groter dat ik materiaal opgestuurd krijg dat ik toch al wilde lezen en waarschijnlijk ook wil hebben. Maar dat is tot nu toe nog niet het geval.
Een YouTube-kanaal als Near Mind Condition krijgt bijvoorbeeld van Marvel omnibussen en epics opgestuurd om te bespreken. Misschien moet ik daarom toch maar weer werk maken van Amsterdam Comic Geek en dat kanaal heel groot laten worden.