De vraag werd op Twitter gesteld door Guy Lodge van Variety: wie moet de nieuwe Bond worden als Daniel Craig ermee ophoudt?
Lodge laat ons kiezen uit Idris Elba, Gerard Butler, Henry Cavill en Sam Smith.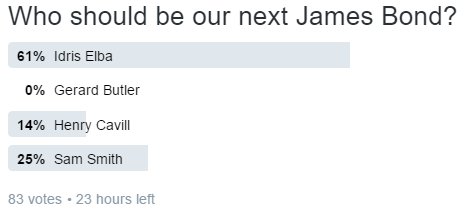 Ik zeg fuck it: tijd voor Jane Bond. Waarom niet? Volgens mij hebben we alles wel gezien wat een mannelijke Bond in huis heeft. Meerdere keren zelfs. De meest logische stap is een vrouw in de hoofdrol en dan verkies ik graag Scarlett Johansson als de nieuwe Bond. Johansson is een goede actrice en staat bovendien haar 'mannetje' wat actie betreft. Geloof je me niet? Check de Marvel-films maar eens waarin ze Black Widow gestalte geeft.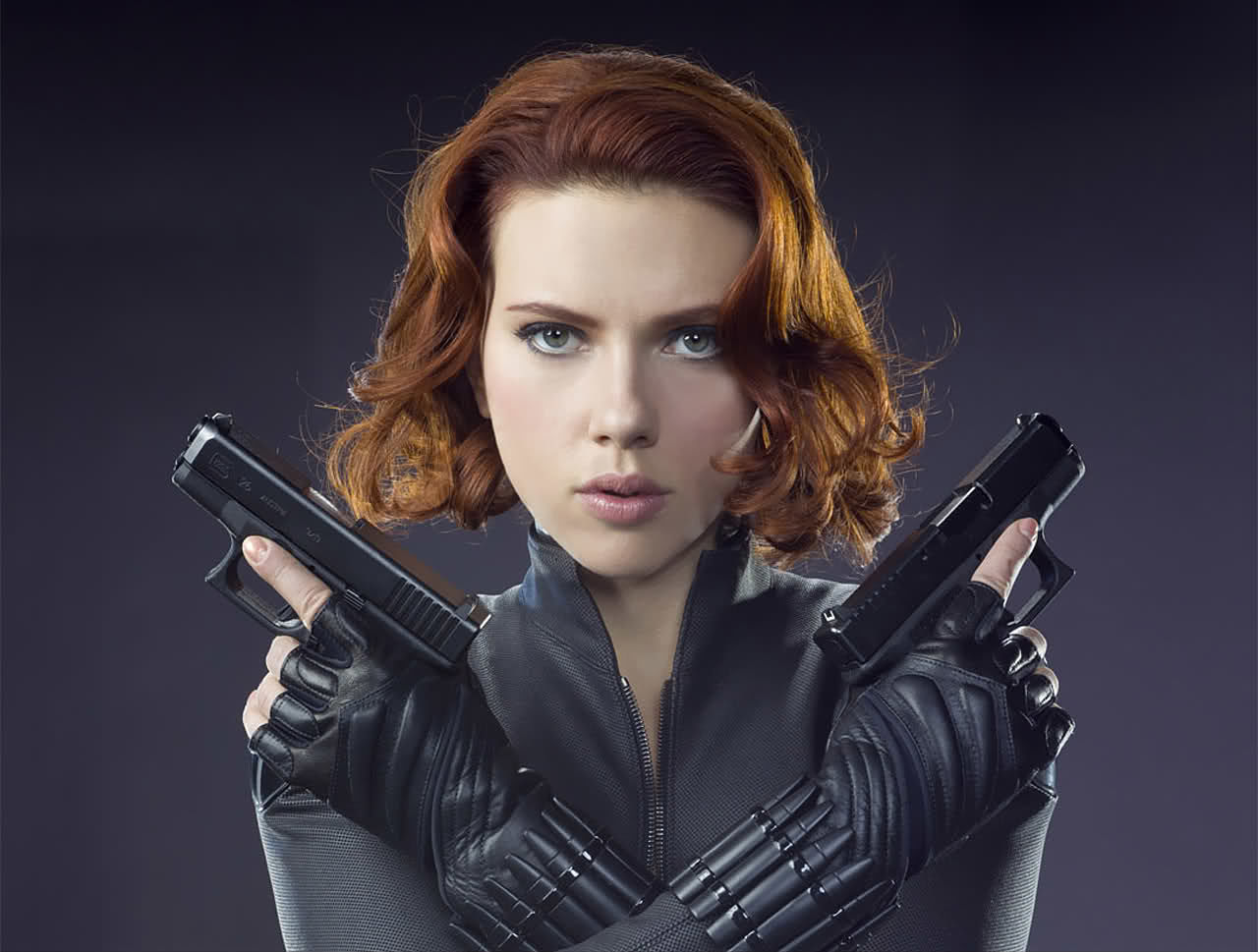 Zie je Scarlett niet zitten? Wat dacht je dan van Ming-Na Wen uit Agents of SHIELD? Ze is nu 52 maar schopt kont. En sowieso moeten we maar eens af van die leeftijdfetisj in Hollywood. Een actrice is goed of niet. Als ze de klus aankan, en Bond is een nogal fysieke rol zoals je weet, maakt het niet uit wanneer ze precies geboren is.
Wie zou jij graag willen zien als Bond? Man of vrouw?