Zaterdag 15 augustus werd de expositie Collecting the Force in het Geoffrey Donaldson Institute geopend. Een flinke verzameling unieke Star Wars-memorabilia.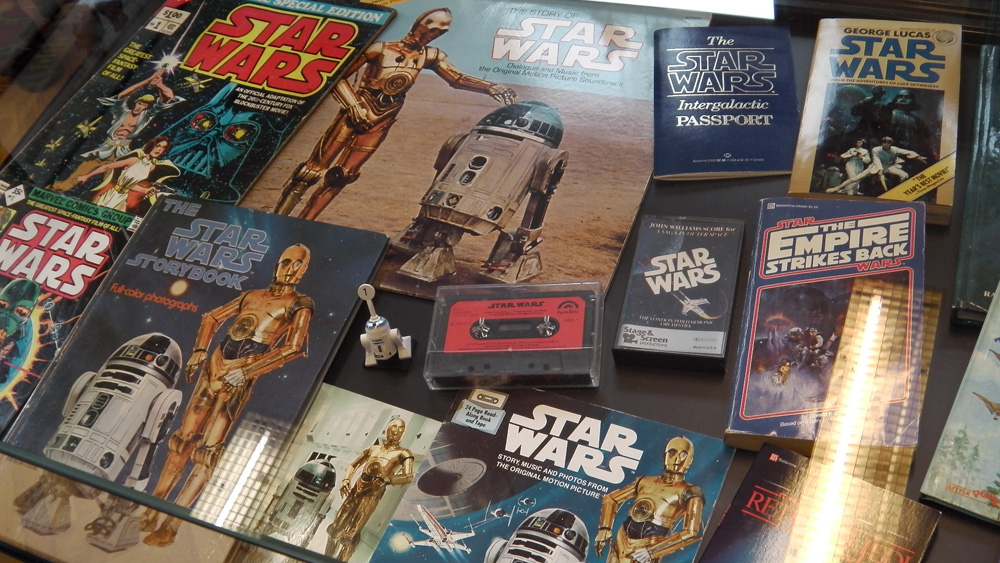 Samen met collega's van Schokkend Nieuws – Mr. Horror Jan Doense, Phil van Tongeren en Lieuwe van Albada – reisde ik af naar Noord-Scharwoude om de opening bij te wonen. Daar troffen we andere Barend de Voogd, Hedwig van Driel en Erik van 't Holt al in de tuin aan met enkele Stormtroopers van de Dutch Garrison. Het voelde allemaal een beetje als een gezellig schoolreisje en binnen werd dat niet anders. De verzameling die tentoongesteld wordt is van niemand minder dan Roloff de Jeu, de sympathieke presentator op het KLIK! Animatiefestival.
Grappig dat er tussen de bezoekers ook ietwat verbaasde leden van de locale bevolking rondliepen. Die wilden natuurlijk weten wat die Stormtroopers in Noord-Scharwoude aan het uitspoken waren. Nou ja, poseren met de kids en borrelhapjes eten dus. Er liep ook een miniversie van Darth Vader rond. Blij dat ik niet me dat joch op school hoef te zitten, want zo'n kwaadwillende Jedi naast je in de klas belooft weinig goeds.
Noord-Scharwoude lijkt wellicht een galaxy far, far, away, maar je kunt er met de bus heen. Je kunt de expo bezoeken op elke maandag-, woensdag- en zaterdagmiddag van 14:00 tot 17:00. De tentoonstelling loopt tot januari 2016. In de maanden van de tentoonstelling zijn er in het Geoffrey Donaldson Institute ook nog documentaires over, LEGO-herverfilmingen van en korte films geïnspireerd op STAR WARS te zien.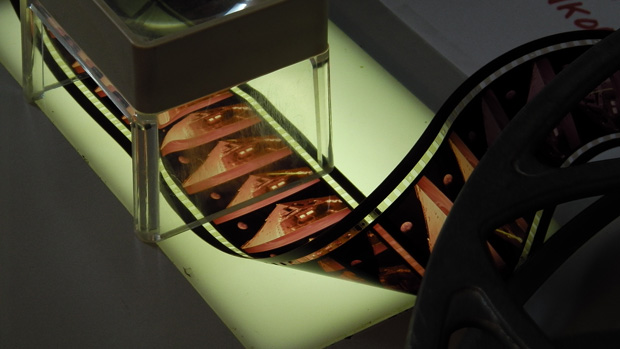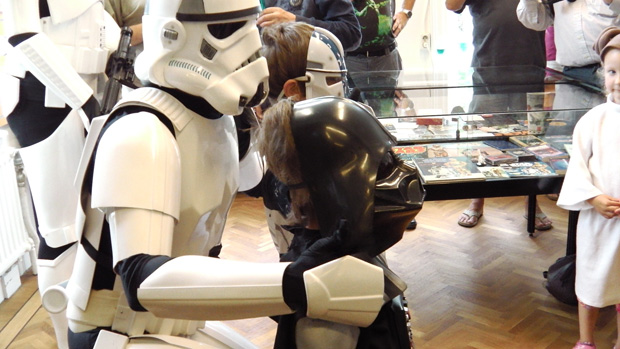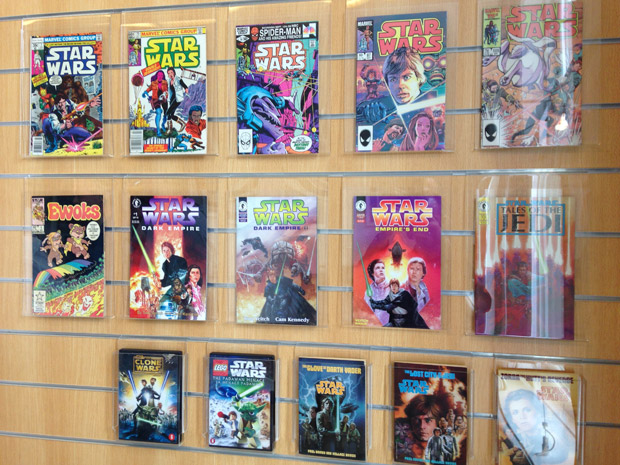 Schokkend Star Wars
In oktober komt Schokkend Nieuws #116 uit en dat wordt – in samenwerking met het GDI – een extra dikke en exclusieve Star Wars-special. Tipje van de sluier: unieke, nog nooit eerder gepubliceerde foto's van de Europese première van Star Wars op 13 oktober 1977 in Arnhem. De expo en Schokkend Nieuws #116 zijn fijne voorgerechten voordat Star Wars Episode VII: The Force Awakens 16 december in wereldpremière gaat.
Geoffrey Donaldson Instituut
Dorpsstraat 612, Noord-Scharwoude
Lees op Deathstar.nl een uitgebreider (en beter!) verslag van de opening.