Een koffie met daarin een in melk geboetseerde Spider-Man is mijns inziens niet verkeerd en zal me best smaken.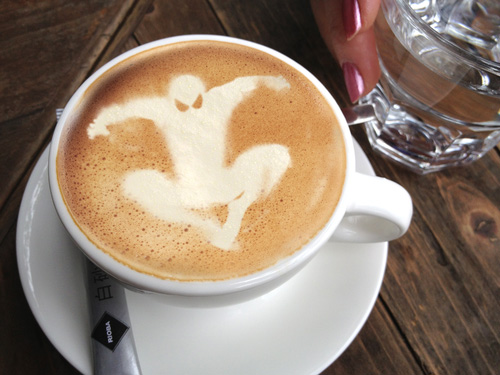 Al vermoed ik dat Spidey niet de verdienste is van de barista van dienst, maar de photoshopper die de het plaatje heeft nabewerkt. Waarom ik dat denk? Op deze watertoren is nagenoeg hetzelfde silhouet afgebeeld: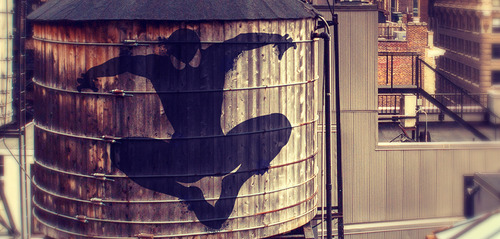 Wel een mooi idee trouwens, die Spider-silhouetten door New York: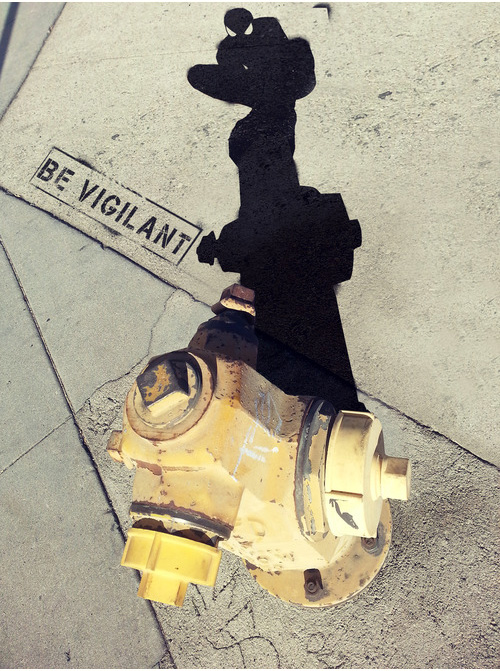 De foto's vond ik op het tumblr-blog van The Daily Bugle, in het leven geroepen door Sony Pictures. Precies, de site is onderdeel van de promotiecampagne voor The Amazing Spider-Man 2 en de films die daarna nog zullen komen. Volgens de laatste berichten willen ze nu ieder jaar een film rondom mijn favoriete Muurkruiper de bioscoop in slingeren. In tegenstelling tot de flauwe Earth Hour actie waar ik laatst over berichtte, vind ik deze promotiesite wel leuk, ook al geeft het je natuurlijk wel teveel voorkennis over de film, wat de verwachtingen waarschijnlijk te hoog maakt waardoor de rolprent alleen maar tegen kan vallen.
Behalve bovenstaande foto's staan er geregeld nieuwe stukken op de site, geschreven alsof het hier echt de krant The Daily Bugle betreft. Inclusief het anti-Spider-Man geraas van J. Jonah Jameson.