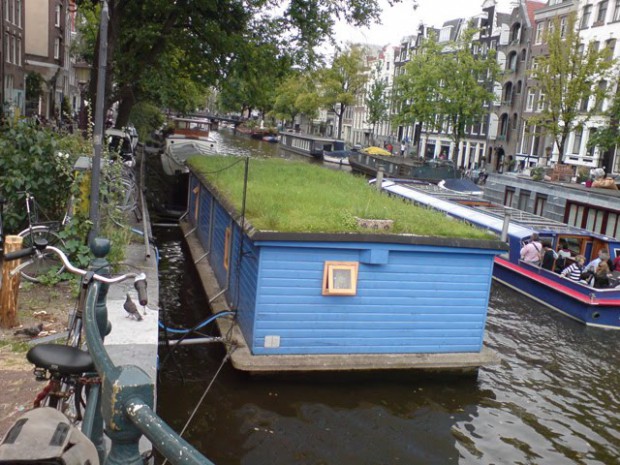 Prinsengracht, Amsterdam 3:45
Yesterday, when I came from the ABC I walked by this nice colourful little houseboat.
A long time ago I got an offer to rent a houseboat in Amsterdam. Since it was only short-term, I didn't do it. And besides that, I am not really a houseboat person. I am not really a boat person as a matter of fact. A houseboat usually is too close to the street, so you get a lot of noise from traffic passing by. And a lot of boats with drunk students or tourists passing by your window. So basically I don't see the fun of living on a houseboat.