Recent plaatste het leuke blog Marvel Comics of the 1980s onderstaande originele tekeningen van Ron Lim, geïnkt door meester John Romita Sr. Oorspronkelijk waren deze bedoeld voor de tradepaperback waarin het verhaal waar Peter Mary Jane ten huwelijk vraagt en de vertelling waarin dit huwelijk plaatsvindt zijn opgenomen. Voor zover we hebben kunnen nagaan zijn de illustraties nooit gebruikt, want de bestaande uitgaven hebben andere covers.
Dat maakt het delen van het grafische werk des te leuker. Vooral de achtercover vind ik tof, waarin we enkele trouwfoto's zien van de plechtigheid en daarna. Vooral Doctor Octopus als wedding cake crasher vind ik erg geslaagd – al is dat een scène die niet in het verhaal voorkomt. Uiteraard waren geen van Spidey's collega's op de plechtigheid aanwezig, want het zijn immers Peter Parker en Mary Jane die in de echt werden verbonden. (De schurken en supercollega's van Spidey komen wel in een droomsequentie in het verhaal voor.)
Dit is de cover die uiteindelijk in de trade is gebruikt:
En dit zijn de covers van Romita Sr. van de annual waarin het stel daadwerkelijk trouwde. De variant waarop Mary Jane met Spider-Man trouwt was tevens de voorkant van de Nederlandse uitgave van Juniorpress: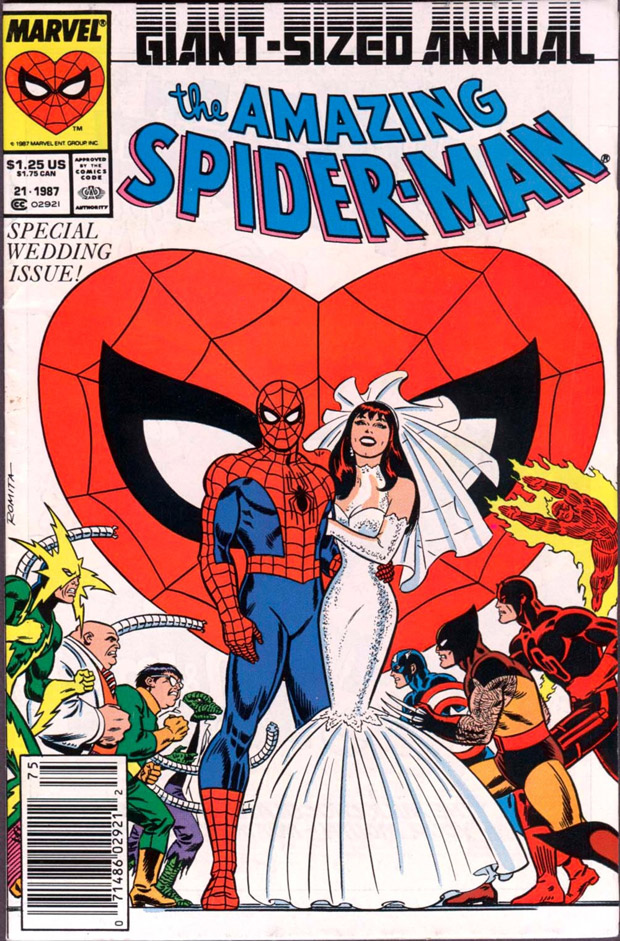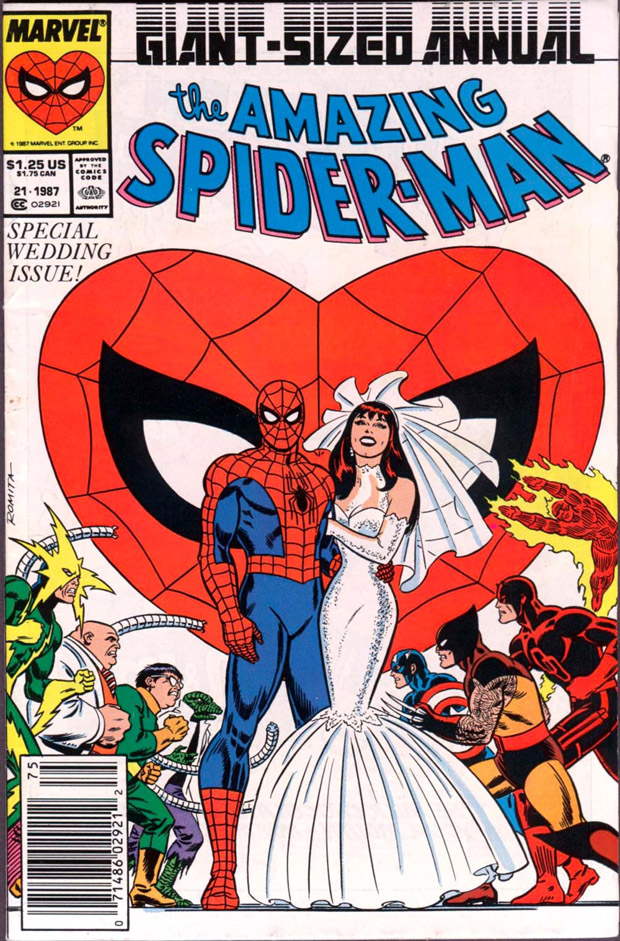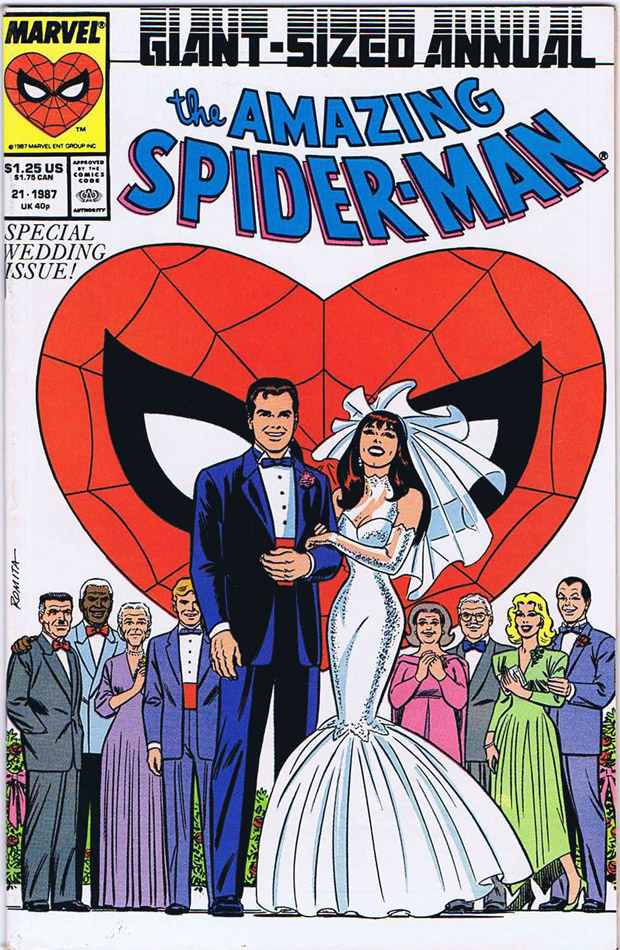 Voor het verhaal over de huwelijksreis maakte Romita deze grappige cover: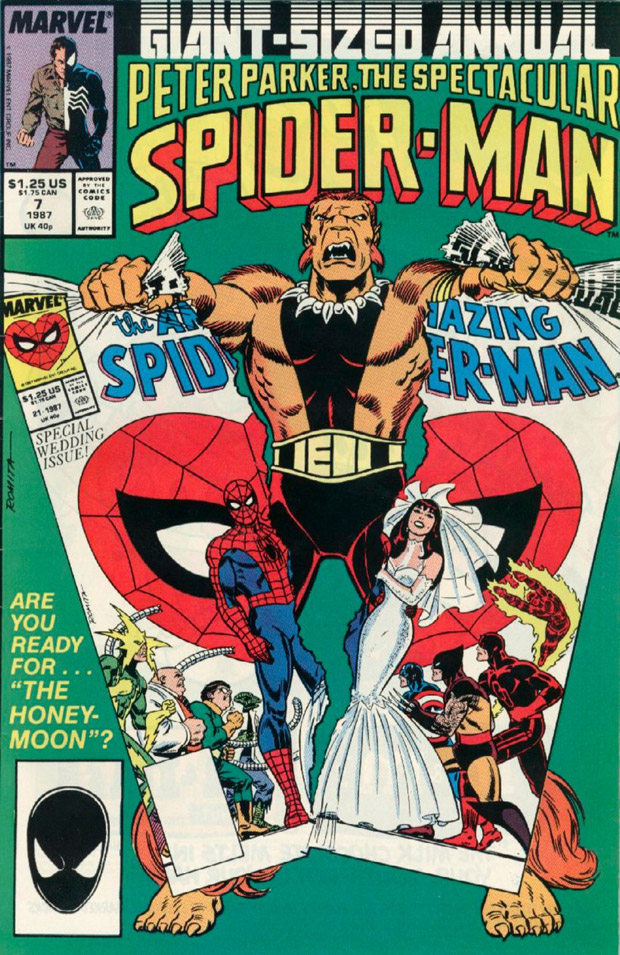 Over het huwelijk van Peter en Mary Jane valt nog veel meer te vertellen, maar dat doen we weer een andere keer.