Wat is je naam, je leeftijd en je wat doe je voor werk?
Ik ben Santiago Martín (Granada, 1969) alias Santi. Ik ben werkzaam als docent Spaans aan de Faculteit Sociale Wetenschappen te Ljubljana, Slovenië. Daarnaast teken ik strips voor verschillende Sloveense uitgeverijen. Mijn stripwerk kun je volgen op Facebook.
Welke strip(s) is/zijn je favoriet en lees je nu nog steeds?
Strips zoals Kuifje, Asterix en Obelix, Lucky Luke, Guust Flater en Paling & Ko zijn mijn favoriete strips en lees of bekijk ik ze weer om de zoveel tijd. De strip Cokes in Voorraad is een van de mooiste strips van Hergé.
Waarom is/zijn dit je favoriete strip(s)? Wat vind je er zo goed aan?
Het werk van Hergé heeft mijn entrée tot de stripwereld bepaald en mij tegelijkertijd naar andere strips en stripauteurs geleid.
Wanneer kwam je er voor het eerst mee in aanraking? En wat deed dat met je?
Met Kuifje kwam ik in aanraking toen ik ongeveer 8 of 9 jaar oud was. De eerste stripalbums die ik las waren De scepter van Ottokar en Cokes in Voorraad. Het waren twee in één. Ik werd meteen verliefd op de combinatie nauwkeurigheid, humor en avontuur.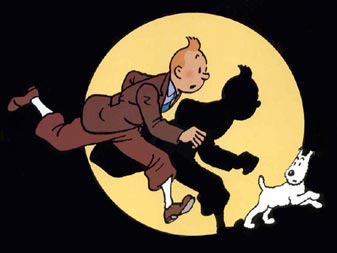 In de rubriek Stripliefde vertellen striplezers over hun favoriete strip of strips. Op deze manier bouwen we langzaam een interessante leeslijst op. Ook meedoen? Check hier hoe je dat doet. Ik kijk uit naar je inzending. Oh ja: mocht iemand anders al je favoriete strip genoemd hebben, stuur dan even goed je inzending in, want jouw reden om de strip goed te vinden kan heel anders zijn. Bovendien is je eerste kennismaking en wat dat met je deed waarschijnlijk anders dan die van andere lezers.