Spider-Man woont in New York en het Vrijheidsbeeld is een van zijn favoriete hangplekken.
Hij spreekt hier vaak af met de Human Torch van de Fantastic Four. Torch is een van Spidey's beste vrienden. Ook zit Spider-Man wel eens op het Vrijheidsbeeld als hij rustig wil nadenken over het leven. Hoe dan ook, de Dame van de vrijheid komt dus wel eens voor in de Spider-Man-comics. Bijvoorbeeld op deze heel mooie cover van Bob Layton. Over de inhoud van dit grappige verhaal blogde ik al eerder.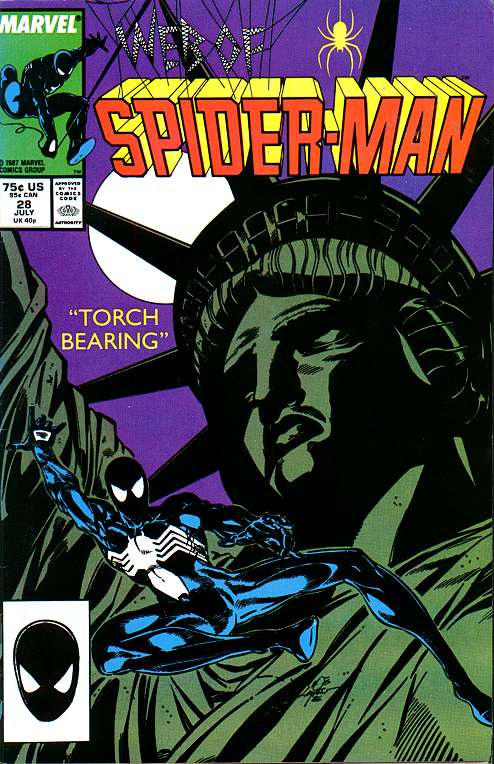 De cover van Web of Spider-Man #28 werd ook gebruikt voor de Nederlandse uitgave Web van Spider-Man #14. De cover van Web #27 gemaakt door Dave Simons werd daarom niet gebruikt. Die ziet er eigenlijk spannender uit dan de andere cover. Toch heeft die met het Vrijheidsbeeld uiteindelijk mijn voorkeur. Het is beeld van Spider-Man die van het Statue of Liberty afspringt in zijn zwarte kostuum is mooi genoeg om in te lijsten.