Sinds vorig jaar stond op de voorgevel het Lotte Shopping Center in Busan, Zuid-Korea een groot Spider-Man-beeld. Omdat men de erectie van de held aanstootgevend vindt, is het beeld nu verwijderd.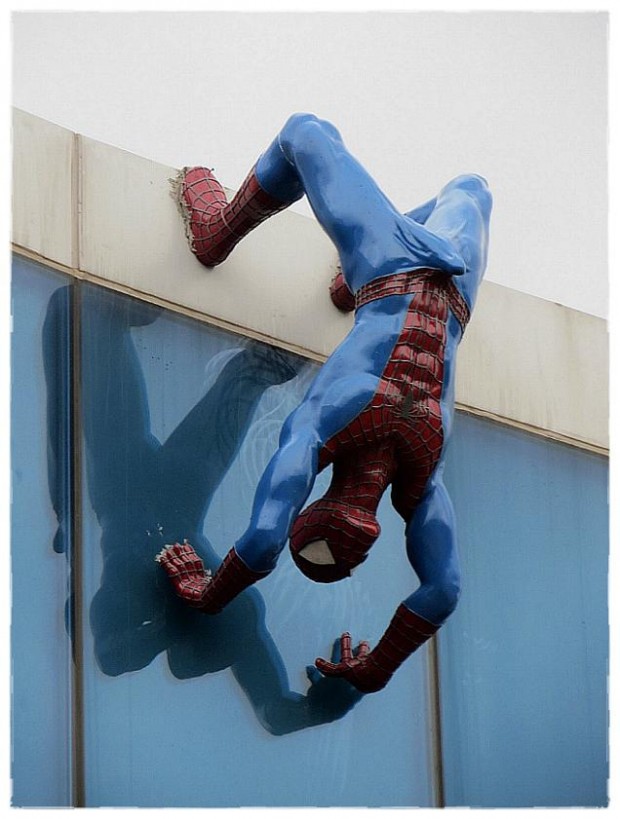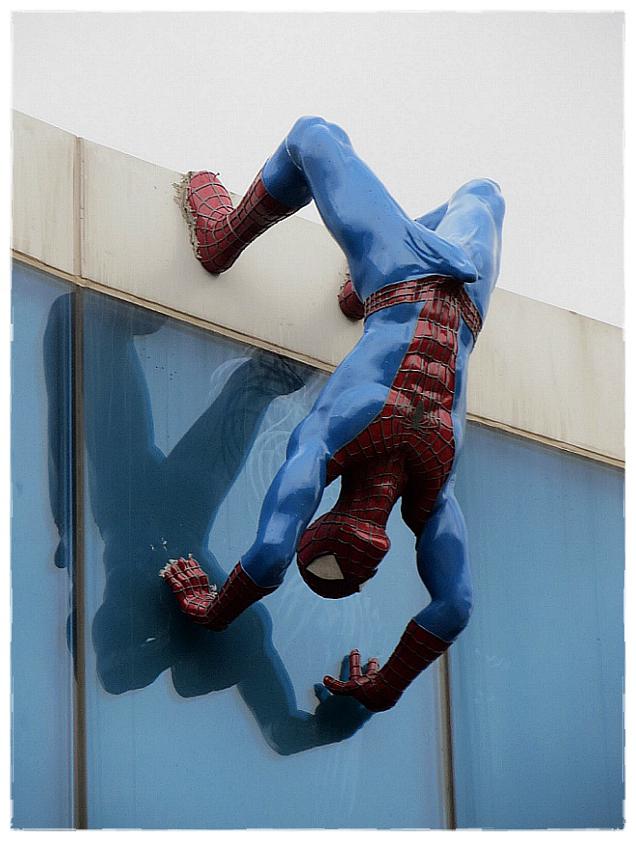 Dat meldt de site Kotaku.com.
Niet zo slim een Spider-Man met erectie boven een speelplaats te hangen, zou je denken. De kunstenaar Eunsuk Yoo denkt daar anders over. Die werd dringend verzocht om het beeld aan te passen anders zou het verwijderd worden. De kunstenaar koos voor het laatste en laat op zijn Facebookpagina het volgende weten:
I am the artist who made this piece. My reason for it was that I wanted apply the natural physical phenomenon to a superhero depict whats's natural in the morning without lies and superficial-ness in a comical way.

There have been some comments on various community sites and Facebook pages that this is lewd and a disgrace to the source material. Lotte Shopping Center has received many complaint calls this morning from a certain organization, and after their meeting, it was decided that I have to either modify or take the statue down. Instead of modifying my work, I've decided to take it down.

It was ok for about a year and now it has to be taken down due a sudden interest in the piece, which is sad. But I understand that a piece that could be potentially interpreted as lewd can be offensive at a place like shopping mall. It's disappointing, but I'll reach out to the public with a better work next time.
Persoonlijk heb ik geen bezwaar tegen erecties, maar vind ik deze in het beeld van Spidey toch wel misplaatst. Het web staat vol met tekeningen met een NSFW-karakter en dat is prima, maar gezien de locatie van dit beeld snap ik dat mensen niet op iets dergelijks zitten te wachten. En daarbij vind ik de redenering van de kunstenaar ook niet echt hout snijden, al vind ik het verder wel een mooi kunstwerk.
Overigens heeft Kevin Smith er ook een handje van om superhelden en seks met elkaar te verbinden. Een mooi voorbeeld daarvan is deze scene uit Mallrats, met de klassieke Superman-discussie:
Verder op in de film heeft Jason Lee ook een gesprek met Stan Lee en probeert hij te achterhalen of Mr. Fantastic al z'n lichaamdelen heel ver kan oprekken en hoe de pik van The Thing eruit ziet. Lee verandert wijselijk het gespreksonderwerp naar een meer romantisch thema.