Posts Tagged 'Lambiek'
Wednesday, October 6th, 2010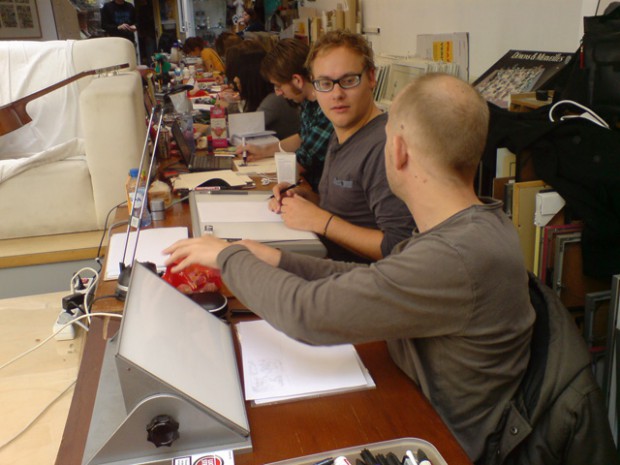 Artists Maarten Janssens and Viktor Venema exchange notes during 24 Hour Comics Day.
Tuesday, October 5th, 2010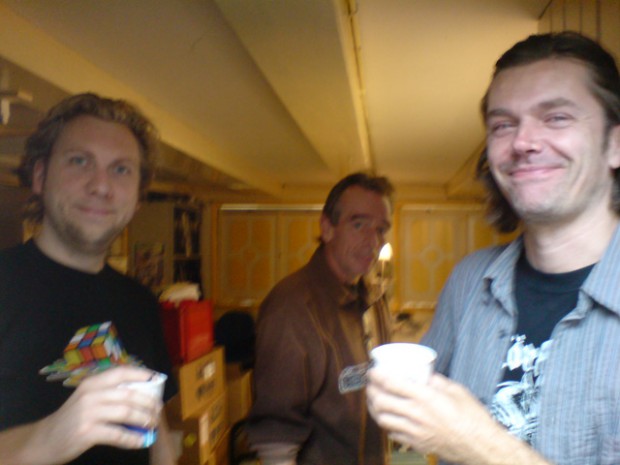 24 Hour Comics Day started in comic book store Lambiek at 11:00 am. On this picture artists Menno Kooistra and Floris Oudshoorn are having a coffee just after the event started. So basically they started the marathon session with a coffee break, yelling "Fuck, Scott McCloud!" in the process, mocking the rules McCloud set out for this event. Which in Menno's case turned out to be prophetic. In the end, he only finished one page before he quit the event hours later. Poor chap. I am not sure how far Floris got, though.
Monday, October 4th, 2010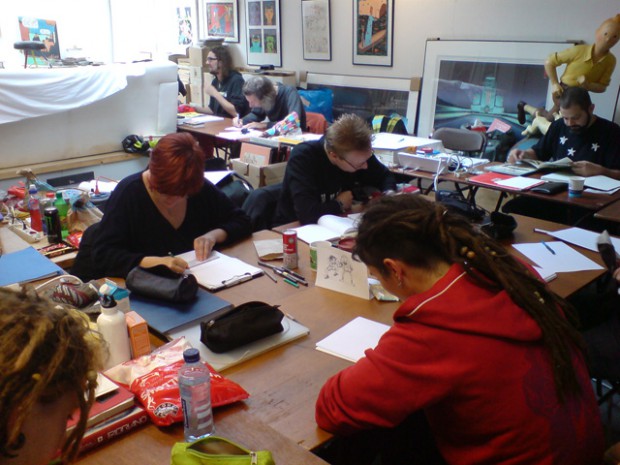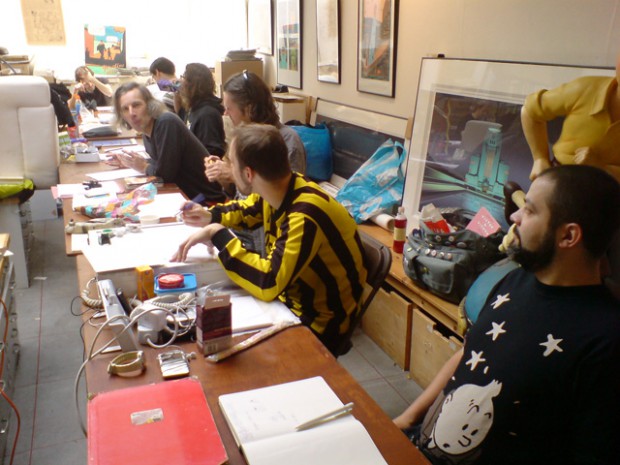 This weekend it was 24 Hour Comics Day. On a lot of locations throughout the world, comic book artists gathered for 24 hours to each draw a comic book. So, that means everyone had to make a page an hour. In Amsterdam the event was held in comic book store Lambiek. This year was the sixth time for Lambiek. Big mastermind of the event is a comic book artist named Scott McCloud. He explains the origin of the idea here.
Check out Lambiek's site with the finished efforts. And check out the session that took place at Serge Baeken's home in Belgium.