Zaterdag hadden Linda en ik allebei vrij en liepen we langs de grachten om naar schaatsers te kijken. In sommige grachten van Amsterdam voeren de rondvaartboten al een paar dagen niet om ervoor te zorgen dat het ijs heel bleef.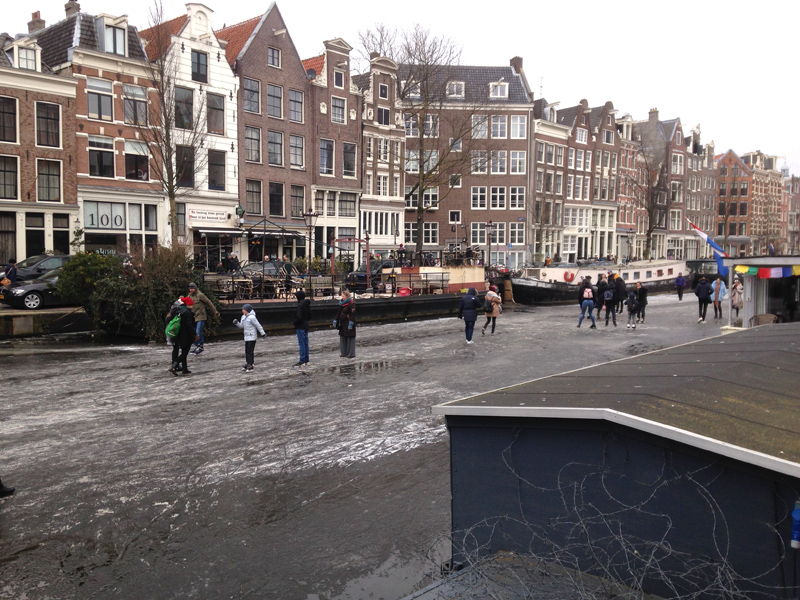 Zelf ben ik niet zo van het schaatsen. Ik heb enkele jeugdherinneringen aan het ijs en die maken duidelijk dat ik niet succesvol was op de ijzers. Ik herinner me dat ik me angstvallig aan een groene, houten stoel vasthield. Wel had ik later rolschaatsen, maar dat was maar een korte opleving van sportgedrag in mijn jeugd.
In het checklistje van wat Nederlanders Nederlands maakt, kan ik schaatsen dus niet aanvinken. Toch stond ik zaterdag even kort op het ijs van de Keizersgracht. Het kraakte behoorlijk en er stond al een laagje water op. Bij een van de wallen was een wak, waar kennelijk die dag of eerder iemand door het ijs was gezakt. Later die middag waarschuwde de politie ook dat het ijs niet meer veilig was.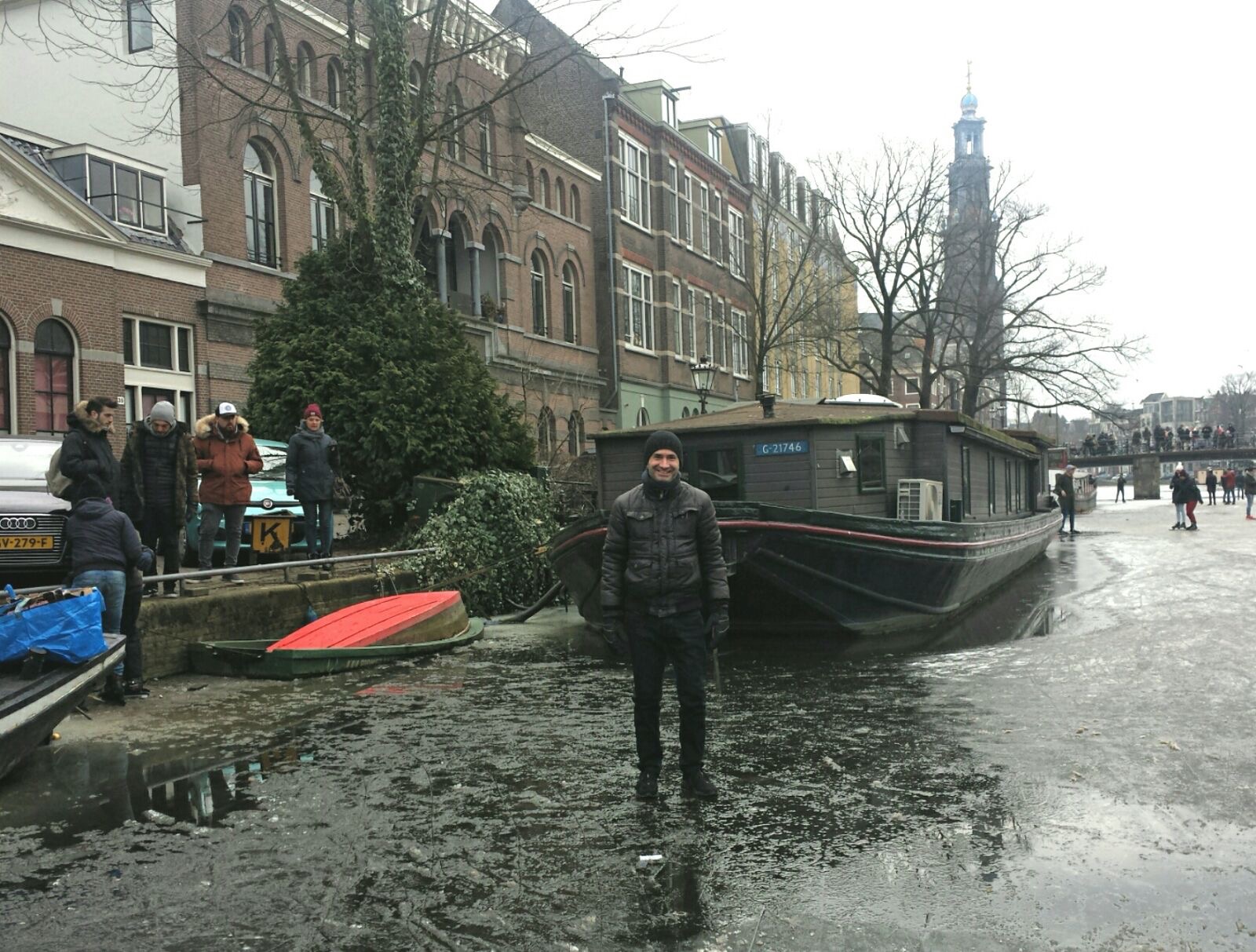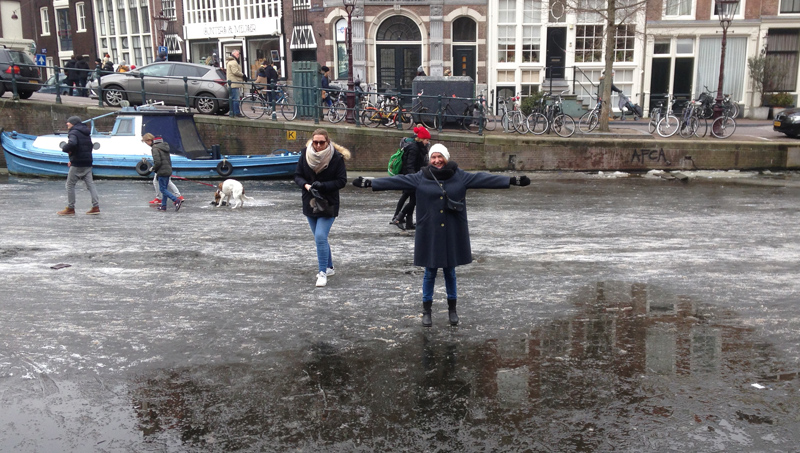 Vlak bij ons huis was de kade trouwens ingestort. Waarschijnlijk was een gesprongen waterleiding de oorzaak. Je zult er maar net lopen terwijl de boel instort.
Of wonen we toch in the Bad Place? Daar duiken toch geregeld sink holes op? En laatst was het in de Marnixstraat ook al hommeles toen een deel van het fietspad instortte. Lopende door winters Amsterdam, geloof ik toch niet dat het the Bad Place is. Daarvoor is de hoofdstad van Nederland – ondanks dat er ruimte is voor verbetering – toch te veel the Good Place.