Donderdagavond deed ik maar weer eens een DVD'tje van Dirty Harry in de player: Magnum Force, de tweede aflevering uit de reeks rondom de keiharde rechercheur gestalte gegeven door Clint Eastwood.
Dirty Harry, ik kan er geen genoeg van krijgen. Een paar jaar geleden kocht ik de box met alle vijf Harry-films en nu ben ik ze langzaamaan nog een keer aan het kijken. Ik hou van Eastwood als acteur, maar van zijn rol als Harry Callahan in het bijzonder. De rauwe smeris die er geen problemen mee heeft om tuig neer te knallen als dat nodig is, was het cinematografische antwoord op de onrusten uit begin jaren zeventig, een tijd waarin criminelen soms meer rechten leken te hebben dan de slachtoffers. Een tijd die volgens mij nog niet voorbij is.
In Magnum Force (Ted Post, 1973) gaat het allemaal nog een stapje verder: Harry houdt zich immers aan de wet en schiet alleen criminelen dood als hij echt niet anders kan. Nu krijgt hij te maken met een groep jonge motoragenten die misdadigers omleggen die, door het falen van het rechtsysteem, hun straf ontlopen. De politie die eigen rechter gaat spelen, dat kan natuurlijk niet. Dat soort acties moet je aan The Punisher overlaten.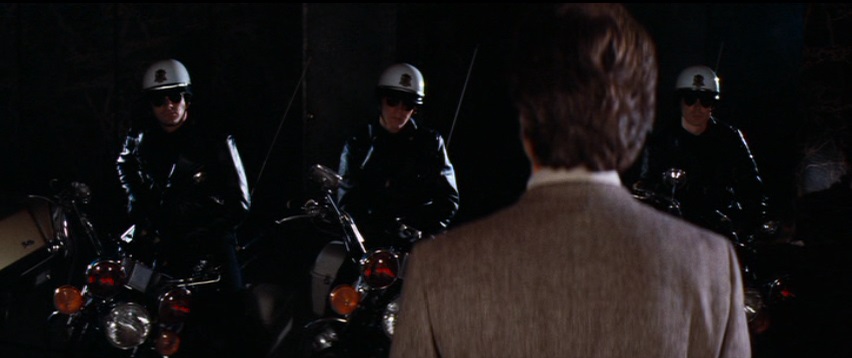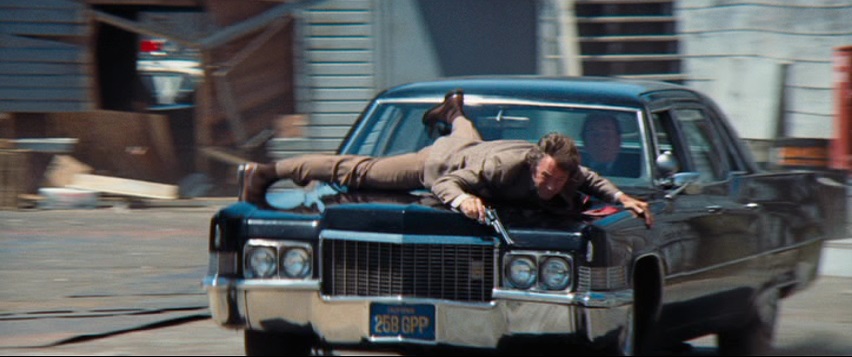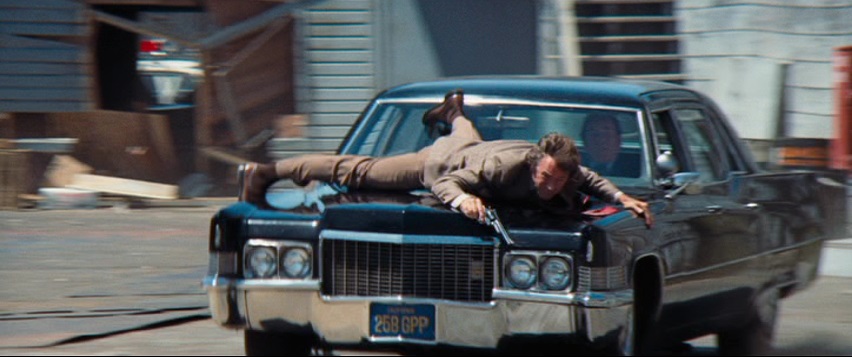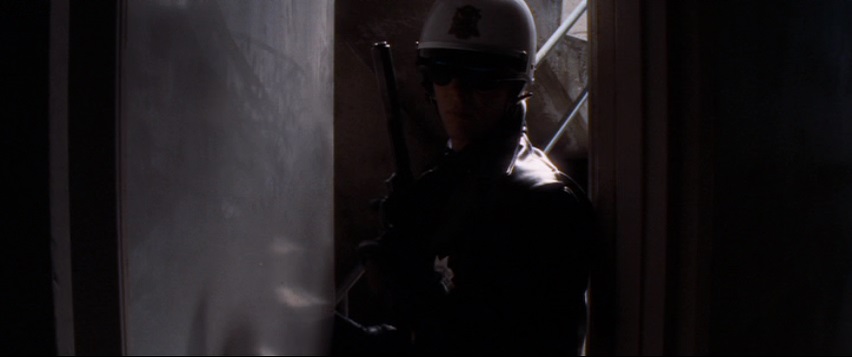 Hoewel ik soms graag zou willen dat er smerissen zijn als Harry. Ik vind het bijvoorbeeld heel gek dat we in Nederland psychopaten als Willem Holleeder bijna knuffelend benaderen en zo'n kerel een column in Nieuwe Revu geven. En een inbreker moet je ook gewoon je huis uit kunnen slaan. Daarmee wil ik natuurlijk niet zeggen dat ik een voorstander ben van nodeloos politiegeweld, maar wel van een harde aanpak van zware criminelen.
Toen de films rondom Dirty Harry uitkwamen, werd zijn gedrag door critici als fascistisch bestempeld. Harry heeft er sadistisch genoegen in om menselijk onkruid bang te maken, vooral voor zijn .44 Magnum Smith & Wesson Model 29. Zie dit fragment uit Dirty Harry (Don Siegel, 1971):
Ook buigt Callahan de wet nog wel eens en gaat hij in tegen de wil van superieuren. Een maverick cop wars van bureaucratie, want die houdt de misdaadbestrijding alleen maar tegen. Maar zoals we ook weten uit films als Beverly Hills Cop en Lethal Weapon kan een cop in Hollywood-cinema eigenlijk alleen maar effectief de misdaad bestrijden als hij zijn eigen weg gaat en vooral niet luistert naar zijn superieuren. En bij het uitvoeren van zijn taak vuurt Harry net zo makkelijk gevatte opmerkingen als kogels af. In Magnum Force, scenario John Milius en Michael Cimino, is zijn standaardzinnetje 'A man's got to know his limitations'. Een man moet zijn beperkingen kennen en weten waar zijn grens ligt. Zomaar misdadigers executeren gaat Harry dus te ver, daar trekt hij zijn grens.
Vigilante
De motoragenten staan tegenover Harry's ideologie, ook al willen beide partijen de wereld een beetje veiliger maken. Kevin J. Olson beschrijft die tegenstelling duidelijk op zijn blog:
Eastwood wanted this script written to show that Harry – even though he has an extreme view of justice – wasn't a full-fledged vigilante. He still believes in the law just not the version that society in practicing. He tells his Lieutenant that he's just waiting for a good version of the law to come around, but he is trying to uphold the law because without it there's anarchy. And that's the difference between Harry and the death squad: he's unwilling to let anarchy rule even though these cops are killing murderers and drug dealers.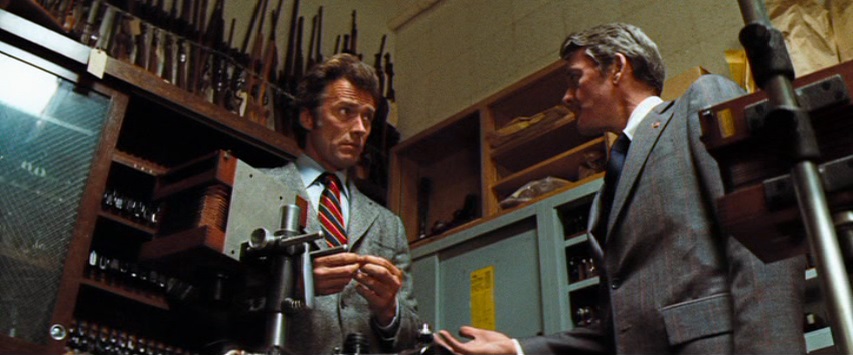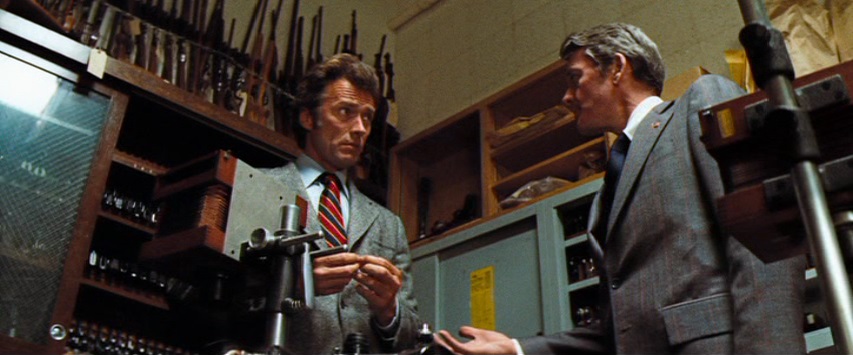 San Francisco
Ik geniet extra van deze filmreeks omdat de meeste afleveringen in San Francisco zijn opgenomen. Daarom doen de Dirty Harry-films me altijd aan mijn opa en oma denken. Die reisden vanaf eind jaren zeventig, begin jaren tachtig altijd naar de Verenigde Staten om hun twee zoons te bezoeken. Twee van mijn ooms zijn namelijk geëmigreerd naar Amerika. Zelf heb ik in de jaren negentig een jaar gewoond in de Bay Area. Vanuit mijn appartement in Berkeley kon ik bijna San Francisco zien liggen aan de baai. Ik heb de stad dan ook vaak bezocht. Hoewel de Harry-films in de jaren zeventig en tachtig spelen, zijn ze voor mij toch een fijn nostalgisch weerzien.
Puik camerawerk
Tot slot: het camerawerk van Frank Stanley in Magnum Force is fantastisch. In de openingsscène zien we hoe een verdachte zakenman de rechtbank verlaat. Helaas konden ze hem niet veroordelen (hoewel hij schuldig is.) De man en zijn gevolg banen zich een weg door de reporters die hem vragen stellen en buiten proberen ze door de protesterende massa zijn auto te bereiken. Die scène is heel effectief gedraaid door de camera in de massa mee te laten lopen. Ook zijn er schots vanuit de auto gedraaid: via de smalle raampjes zien we de woedende betogers dreigend bij de auto staan, soms op het voertuig slaand. De cameravoering brengt goed het claustrofobische gevoel over dat het personage moet ervaren.
Als een paar scènes later de malafide zakenman en zijn entourage worden benaderd door een motoragent, zien we die agent naar de auto toelopen. De camera is vastgemaakt op de motor. Het grappige effect daarvan komt wanneer de motor door de agent op zijn standaard wordt gezet en de camera met de motor mee kantelt:
Ik zal het ongetwijfeld mis hebben, maar toch heb ik het idee dat we dit soort inventief camerawerk moeten missen bij de huidige 3D-films die in de bios draaien.
Wat ik wel jammer vond aan Magnum Force is dat het liefje in de film, de buurvrouw die met Callahan het bed in duikt, erg onderbelicht blijft. Ze hadden Adele Yoshioka wel wat meer screentijd mogen geven. Dat had Harry een meer menselijker kant gegeven en ook haar personage wat diepgang gegeven. Nu is ze eigenlijk niet veel meer dan een klein radartje in de plot. Datzelfde gaat op voor de motoragenten: ik had graag meer van hun motivatie vernomen, nu is de tegenstelling tussen hen en Harry wel erg zwart-wit.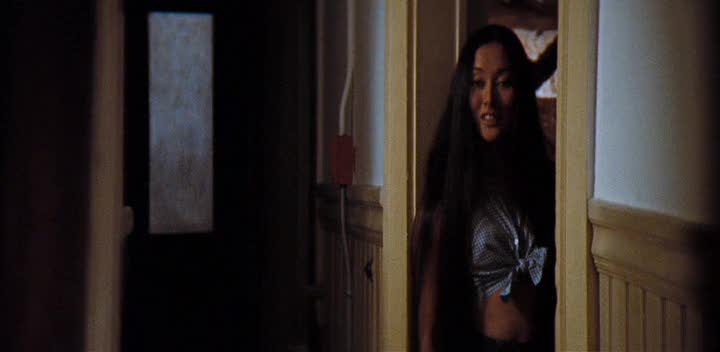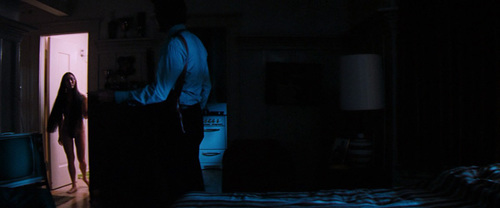 Sommige screenshots zijn afkomstig van Cool Ass Cinema. 
[hr]
Waarom de rubriek Frames?
De verhalen die we lezen en zien maken net zo goed deel uit van onze levensloop als de gebeurtenissen die we in reallife meemaken. In de rubriek Frames verzamel ik stills uit de films die ik heb gezien om zo die herinneringen te kunnen bewaren en koesteren.