The Stay Puft Marshmallow Man loopt dreigend richting The Ghostbusters. Een scène die in mijn geheugen gegrift staat en die als jonge kijker veel indruk op mijn maakte.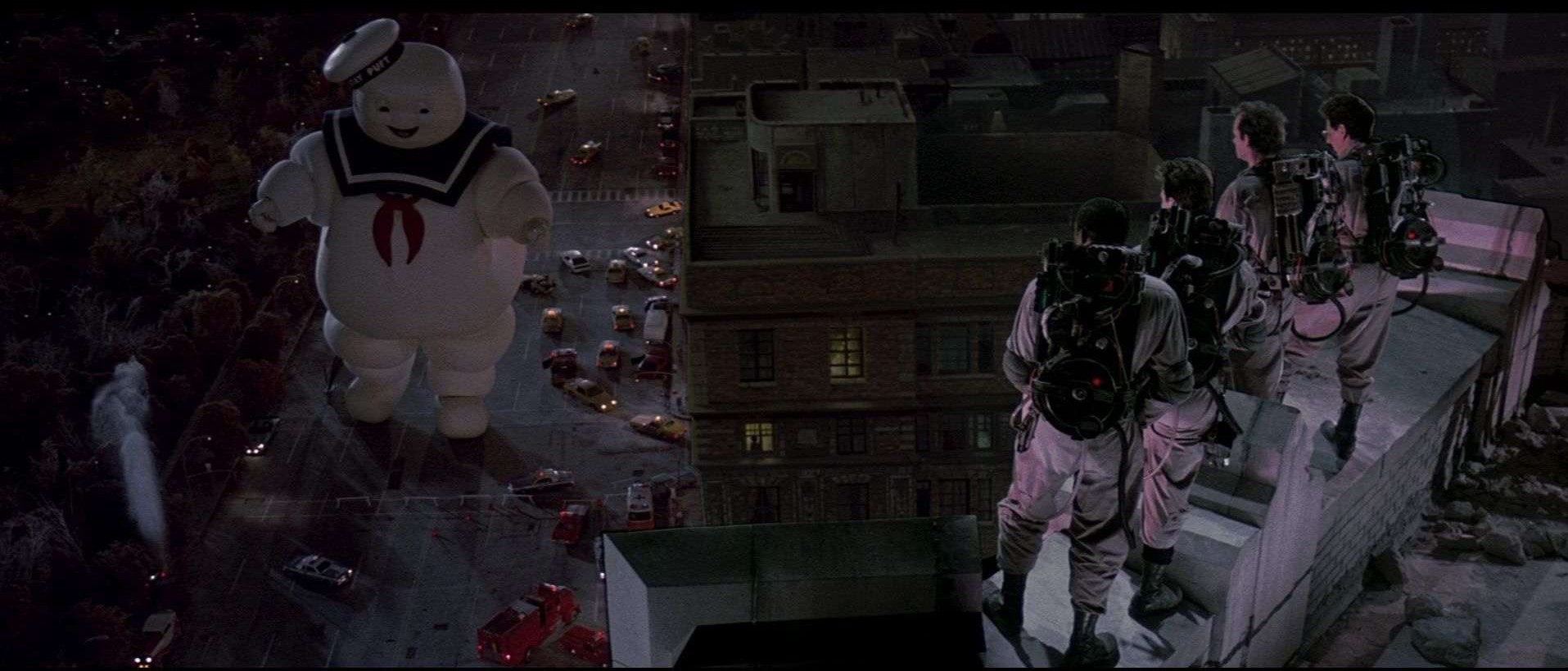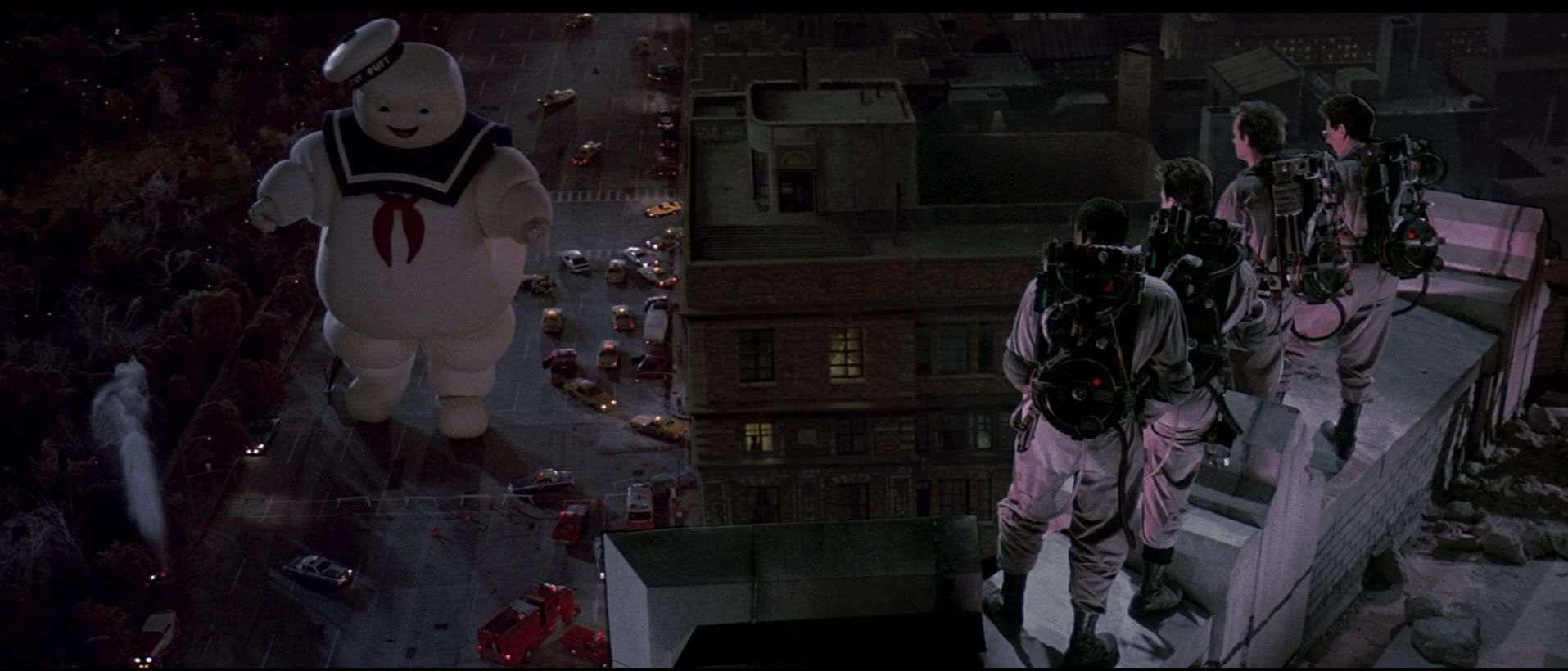 Na al die jaren is Ghostbusters (Ivan Rietman, 1984) nog steeds een van mijn favoriete films. Een origineel verhaal, een supergrappige cast en bijzondere visuals, die er dertig jaar na dato nog steeds top uitzien. Maar bovenal een film met een groot warm hart en personages waar je om geeft.
De laatste paar dagen heb ik The Ghostbusters on my mind. Niet zo gek, want ik ben het fantastische boek Ghostbusters The Ultimate Visual History aan het lezen. Een boek waarin Daniel Wallace de ontstaansgeschiedenis van twee films uit de doeken doet en van de twee animatieseries die daaruit voortkwamen: The Real Ghostbusters en Extreme Ghostbusters. Ook is er aandacht voor de Ghostbusters comics, fancultuur, videogames en merchandise.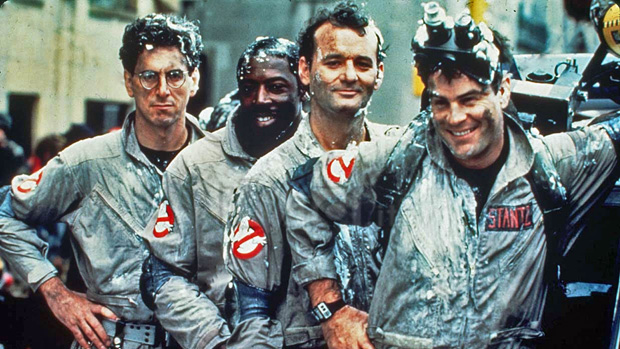 Wallace sprak met de makers en acteurs en heeft zijn verhaal vooral visueel aangepakt: veel ontwerpschetsen, foto's, en dus veel nadruk op de visuele aanpak en de creatie van de visual effects. Daarnaast bevat het boek vele gekke extra's, zoals het visitekaartje van Peter Venkman, een Stay Puft Marshmallow Man sticker en een animatiecel. Deze extra's zitten in het boek geplakt, soms over de tekst heen, maar altijd op te tillen zodat je alles wel gewoon kunt lezen.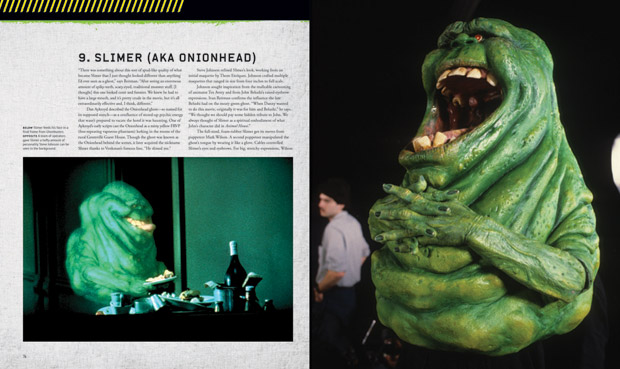 Alles is bedacht
Wat het boek zonder meer duidelijk maakt, is dat alles wat je op het witte doek ziet, door iemand is bedacht. Alle spoken, protonpacks, Ghostbusters-uniformen, hoe Gozer er uitziet – alles is begonnen met een potlood en papier en zeer getalenteerde tekenaars met een eindeloze dosis fantasie. Over alles is nagedacht en alles is afgewogen. Wat dragen de personages? Op welke locaties gaan we draaien? Hoe ziet de slaapkamer van Dana eruit? Hoe brengen we Mr. Stay Puft tot leven? Dat zijn dingen waar veel mensen niet bij stil staan als ze naar een film kijken, maar die toch even gezegd moeten worden. Het is daarom bijzonder om vroege ontwerpschetsen van bijvoorbeeld Slimer te zien en te ontdekken hoe men heeft geprobeerd een verhaal over spokenvangen toch een realistisch soort logica te geven door de narratieve structuur van een start-up te kiezen. In wezen gaat Ghostbusters over wetenschappers die een eigen bedrijf beginnen.
Zonder dat ik het wist, zat deze Ghostbustersfan al jaren op dit boek te wachten. Toen ik hem in de kast bij The American Book Center zag staan, leek het even of het boek oplichtte. Het boek lonkte naar me. Het was voor mij een must have, ook al kost het werkje 50 dollar, dus zo'n zestig euro.
Nou ja, ik kan er nog veel meer over zeggen, maar in plaats daarvan embed ik deze uitgebreide recensie en ga ik weer lekker verder met lezen.
Voor de liefhebbers: er is ook een soortgelijk boek uit over Back to the Future.