Saturday Matt Baay, a comic book artist and a friend of mine, celebrated his 32 birthday. In a gay bar in Utrecht, as usual. It was a lot of fun.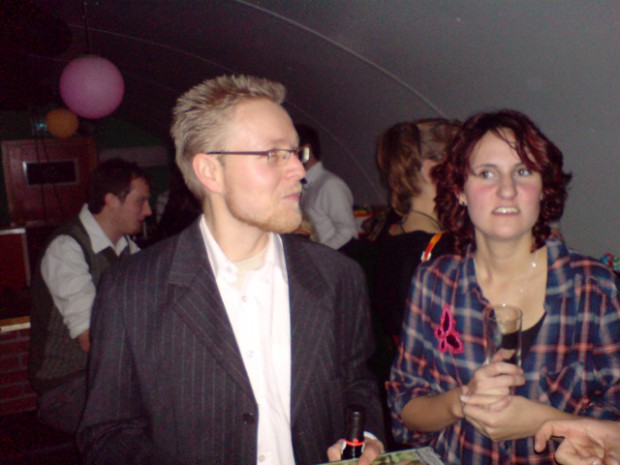 Here's the birthday boy himself.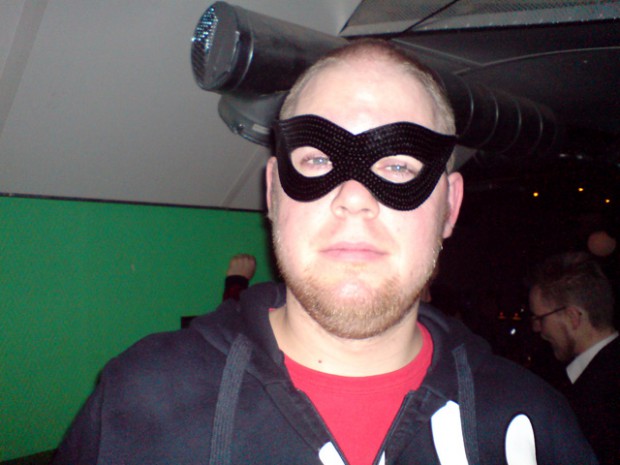 Rob is auditioning as a modern type of Robin, the Boy Wonder.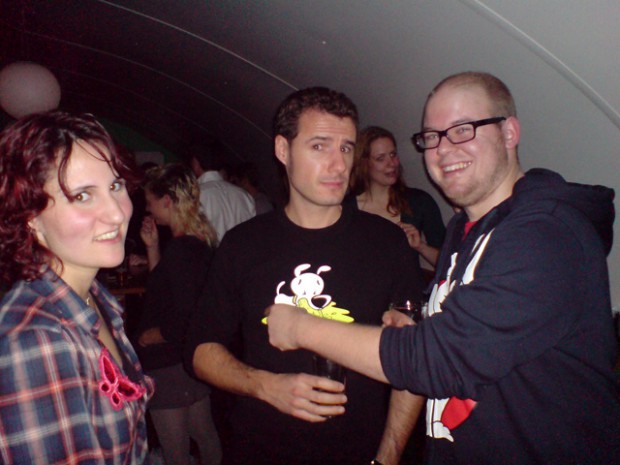 Euh… no comment. But it looks like Rob and Paul are playing the old gay bar game find the nipple or something. Marloes is the referee.